Christopher Smith revels in reappraisals of both Augustus 2,000 years after his death and of Cleopatra, the so-nearly queen of Rome.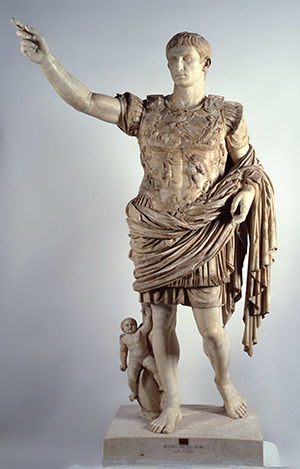 Two current exhibitions in Rome commemorate the 2,000th anniversary of the death of the Emperor Augustus in AD 14. Both start and end with the same key event: the battle of Actium in 31 BC, his victory over Mark Antony and the Egyptian queen, Cleopatra. 
Augustus (or Octavian, as we tend to call him) was the adopted son of Julius Caesar, who, in AD 31, fought a life and death struggle with his brother-in-law, Mark Antony. Augustus was the younger man, often ill, with a possessive mother and capable of close male friendships. He was self-confident, no fighter but phenomenally persuasive.
In comparison with the blustering, charismatic Antony, the young Caesar seems at his best behind the scenes, building his family and his alliances and developing the image of the pious, sober, traditionalist conservative, which went down so well in bourgeois Italian circles.