Jerry Brookshire shows that the 'special relationship' in 1945-51 was in safe, and curiously similar, hands.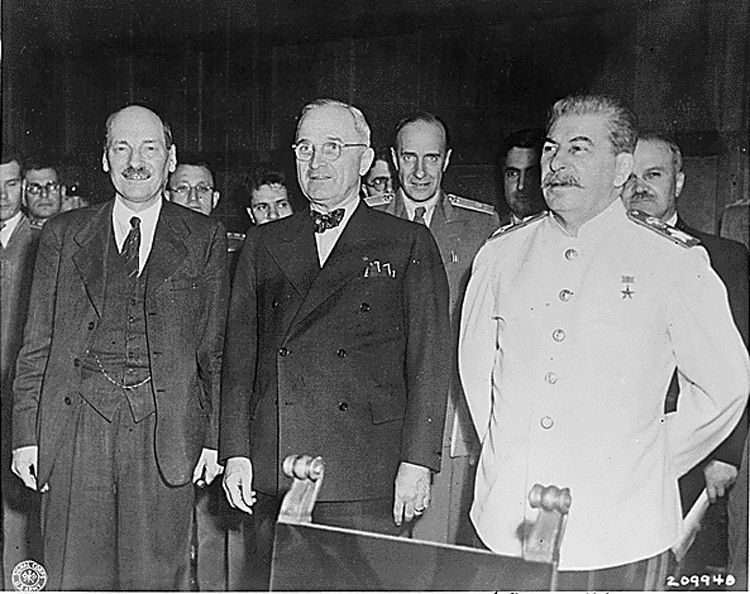 Nineteen Forty-Five, and the world was at war. Those exuberant patricians Winston Churchill and Franklin D. Roosevelt had rallied the people with stirring words, dogged determination, and public presence, becoming close comrades. Yet within four months, Roosevelt had suddenly died and Churchill had been surprisingly defeated at the polls. Who could possibly replace those heroic leaders? Clement Attlee and Harry Truman? Succeed, yes. But replace in influence and stature? It was unlikely. Yet Attlee and Truman now rank high in each country's pantheon of statesmen.
Attlee and Truman were never close. Subsequently, personal and political bonds have blossomed between Thatcher and Reagan, Blair and Clinton, and now Blair and Bush. Attlee and Truman, however, met only three times and corresponded sporadically. Even so, they established a solid working relationship, and the postwar Anglo-American 'special relationship' developed during their years. Attlee and Truman, moreover, were remarkably similar in their lives and careers and in their approaches to parallel issues confronting their countries.