Ashurnasirpal II and Ninth-Century Assyria
Richard Harrison describes how the foundations of the 'Second' Assyrian Empire were firmly laid by a great warrior-king.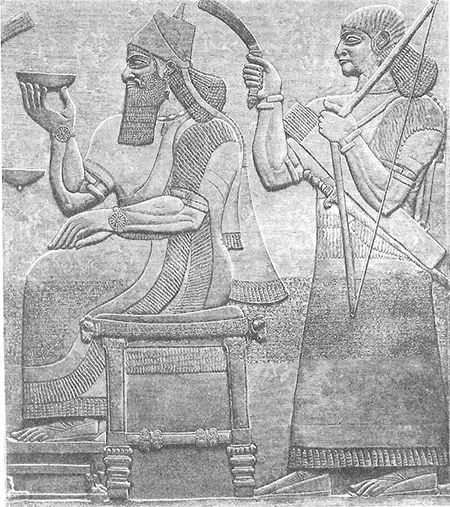 The northern mesopotamian kingdom of Assyria dominated the history of the Ancient Near East during the first half of the last millennium B.C. Under a succession of powerful warrior-Kings, the Assyrians created a large empire, founded on military supremacy and control of trade routes, which subsequently earned them the epithet 'the Romans of the East'.
Assyria emerged as one of the leading military powers in Mesopotamia during the thirteenth century, and the reputation of the Assyrian army as a fierce and merciless force became firmly established. Yet despite some important successes, including the capture of the rich prize of Babylon, Assyrian influence remained spasmodic; until the tenth century, its history was a cycle of rise and decline, with brief periods of ascendancy and expansion alternating with years of stagnation.