Albert Einstein, the Maestro of Time
Patricia Fara marks two significant Einstein anniversaries and points out some contradictions in the reputation of this great scientific hero.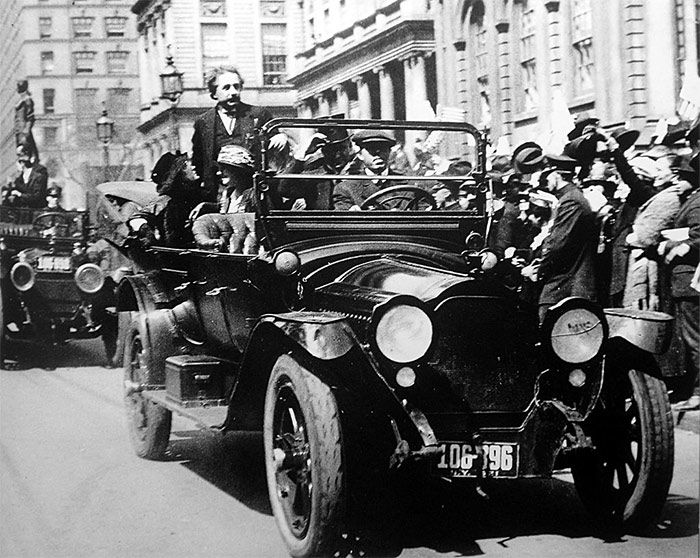 Albert Einstein (1879-1955) relished explaining how his theory of relativity had revolutionised time. 'An hour sitting with a pretty girl on a park bench passes like a minute,' he quipped, 'but a minute sitting on a hot stove seems like an hour.' As an enthusiastic self-publicist, he would have agreed that exactly the right amount of time has now passed to justify some celebrations: it is fifty years since Einstein died, and a hundred years since his so-called annus mirabilis, 1905, when he published not one but three world-changing papers.
Einstein liked to think of himself as Newton's successor in the pantheon of scientific geniuses, as if some numinous power could be passed on from one to another. Scientific icons are often worshipped as other-worldly beings who float above the realities of daily life, yet Einstein's career demonstrates how even the most abstract thinkers do not match such visions. Einstein's theories were rooted in practical problems of clock co-ordination. And being a scientific figurehead posed political dilemmas: the pacifist became a Zionist and a target for antisemitic activists, and was persuaded to encourage research into the atomic bomb.