Edward III: The Flower of Kings Past
Edward III's 700th anniversary is a suitable moment to celebrate one of England's greatest monarchs, says Ian Mortimer.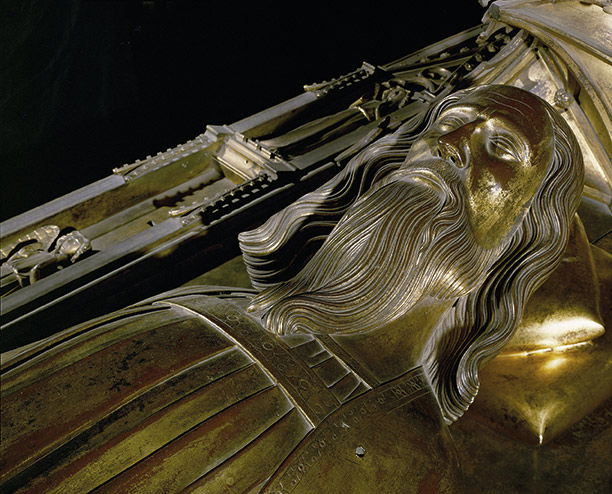 There is a sporadic but ongoing debate about who might be England's greatest king. Some favour Alfred the Great, even though he was not king of England but only of Wessex; some opt for William the Conqueror. The other candidates regularly cited are Henry VIII and his daughter Elizabeth I. As any serious commentator is aware, the process is something of a parlour game – a harmless bit of fun that may prove of some value if it provokes some interest in an aspect of the past. But, like lists of 'the best album of all time', repeated critical attention means the same few candidates are cited again and again; and tested against the lowest common denominator of general historical knowledge with the result that the tediously repetitive shortlist has more to say about Victorian ideals and current historical assumptions than the actual impact of the individuals. People tend to opt for their favourite royal stories, not the actual achievements of these monarchs.

One thing is generally agreed: that to be eligible, the monarch has to have ruled before the Restoration (after which most of the initiative for matters of state passed to Parliament) but few people manage to shrug off post-1660 ideological shifts in considering the achievements of kings and queens before this date. Had you asked this question in the 17th century, you would probably have heard only two names put forward for the title of England's greatest monarch: Edward III and Henry V; and the reason for the inclusion of the latter was largely due to his determined attempt to emulate the former.
This article is available to History Today online subscribers only. If you are a subscriber, please log in.
Please choose one of these options to access this article:
Call our Subscriptions department on +44 (0)20 3219 7813 for more information.
If you are logged in but still cannot access the article, please contact us
If you enjoyed this article, you might like these: