In square-rigged, wooden-hulled ships, without engines or modern steel plate, an early 19th-century navigator set out to solve the problem of the Northwest Passage. Captain Parry failed to reach the Pacific; but his courageous attempt remains 'one of the best-planned and most skilfully executed northern explorations' of the age in which he lived.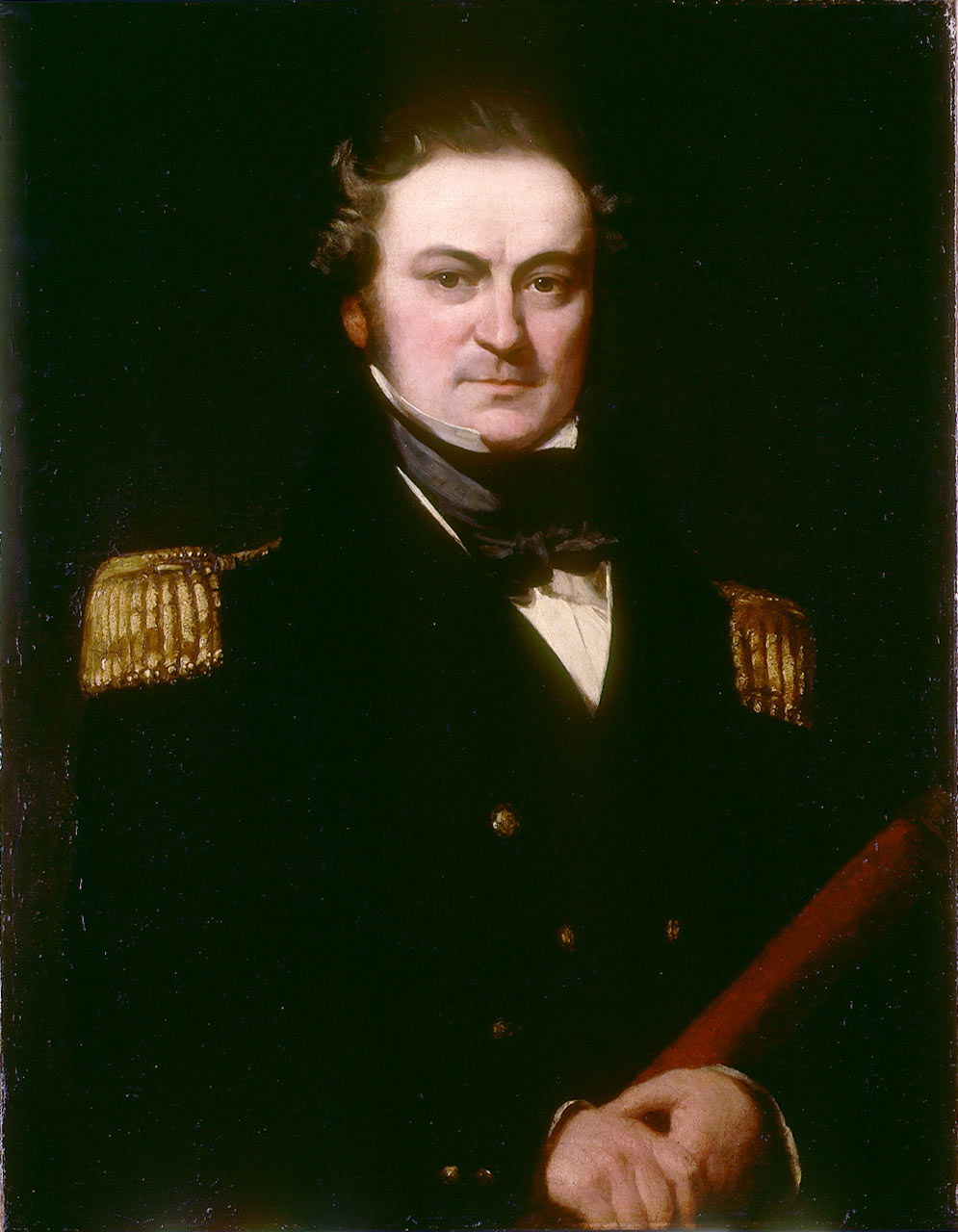 Captain William Edward Parry (1790-1855) c.1830
On 8 May 1821, Captain W.E. Parry set out from England with his two ships Fury and Hecla and the transport Nautilus. The first two were fitted with stoves and air-pipes designed to heat their interiors, and their hulls were lined with a substantial insulating layer of cork. Tanks, into which snow or ice could be shovelled, utilized the exhaust heat of the galley fires to provide up to sixty-five gallons of fresh water a day without additional fuel expenditure.
The ships were identical in the dimensions of their equipment, structural items, and rigging, to enable immediate installation of spare parts or interchanging of gear if necessary. Meat, concentrated soups, and bread flour enough for three years were stored in tin cases, and among the important store of anti-scorbutic items were included:
'... cranberries, lemon marmelade, tamarinds, pickled walnuts and cabbage, essence of malt and hops, essence of spruce with molasses, dried herbs for tea, and a quantity of the seed of mustard and cress to be grown as circumstances required.'
Captain Parry was sailing on his second attempt to find a Northwest Passage through arctic Canada.
The official instructions received by Parry from the Admiralty prepared for all eventualities, and advised him in a spirit of optimistic forethought: