Sheep Safely Graze: Iraq 1960
Roger Hudson details the defining role played by oil in the predominantly Kurdish-populated city of Kirkuk in Iraq.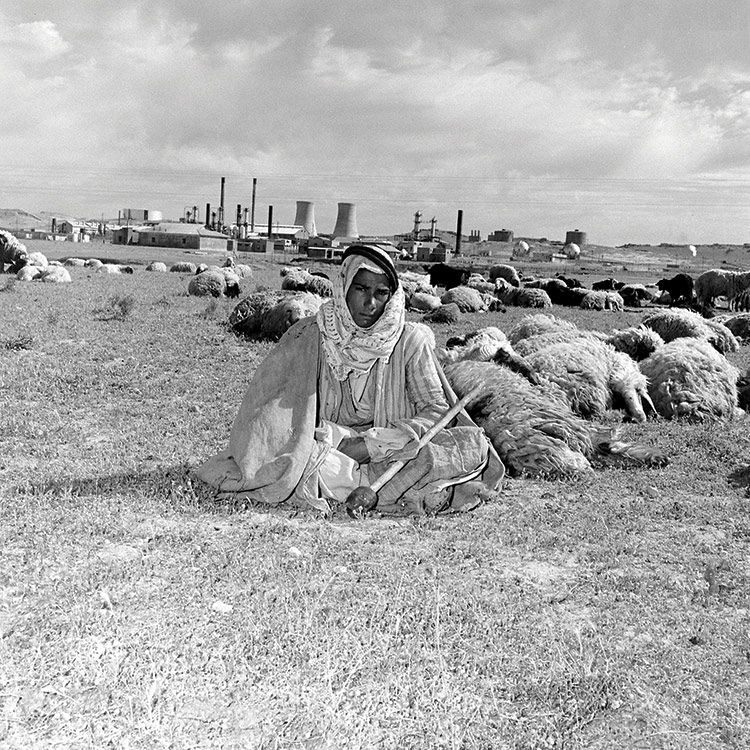 An Arab shepherd minds his flock against the backdrop of a Kirkuk oil refinery in 1960, gifting the photographer with the kind of arresting juxtaposition editors love. But there are hidden depths and symbolism to this scene which will only become apparent in the following decades. As Iraq had emerged from the ruins of the Ottoman Empire after 1918, there had been much argument over whether Kurdish lands – to the north, and to the east of the Tigris – should be part of it. It was not until 1926 that the League of Nations finally ruled in favour of their inclusion. But then in 1927 oil was discovered near Kirkuk and the chances of this becoming a permanent settlement immediately took a turn for the worse. At 30 million, the Kurds are the world's largest ethnic group without a country of its own, spread out through Iran, Iraq, Syria and Turkey. Kirkuk's oil for them was potentially a powerful lever, but also it was an asset Iraq would want to keep in a close embrace, though it was not until the 1960s and 1970s that it really came into contention.