Style-setting Foreign Princesses
Three German-born princesses made important contributions to the art, medicine and science of Georgian Britain.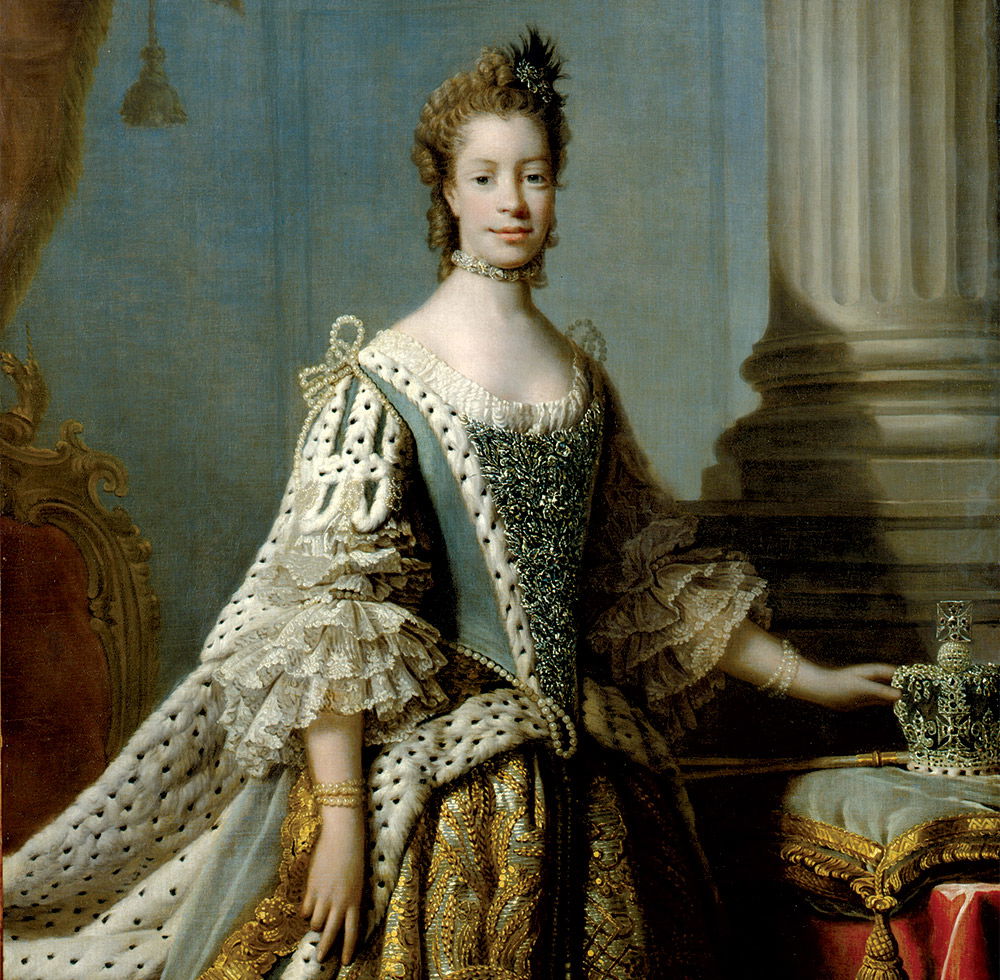 The cultural world inhabited and created in 18th-century Britain by three German princesses – Caroline of Ansbach (d. 1737), Augusta of Saxe-Gotha (d. 1772) and Charlotte of Mecklenburg-Strelitz (d. 1818), the wives of George II, Frederick, Prince of Wales, and George III, respectively – is brought to life through essays on their patronage of the arts, garden design, music, philanthropy and the encouragement of science and medicine.
Once considered dull and boorish, the Hanoverian court has undergone significant re-evaluation in recent years. Exhibitions such as George III and Queen Charlotte (2004) revealed it to be highly cultured, 'Enlightened' and 'modern'. With the present book, Joanna Marschner has played an important role in this process. It is stuffed with unexpected gems, such as engravings of birds from Mark Catesby's Natural History of Carolina, Florida and the Bahama Islands, the teaching counters commissioned by Lady Charlotte Finch, the governor to the children of George III and Charlotte, and the samples of the silks of the royal dresses worn at the wedding of the Prince of Wales and Caroline of Brunswick in 1795. The accompanying descriptions, often fascinating vignettes in themselves, cumulatively provide a rich analysis of the cultural world of the princesses.
The patronage and influence of monarch and consort are often difficult to separate, but the mainly independent activities of Caroline, Augusta and Charlotte are well documented.
While all three German-born women worked hard to demonstrate their British identity, their upbringing and education in Germany influenced their attitudes towards music-making and philanthropy as much as it did their accents. Those with some prior knowledge of the recent historiography of the Hanoverian court will find rewarding the rich and subtle commentary on the continuities and discontinuities between the three princesses. In the field of portraiture, it is difficult to resist the conclusion that each new generation self-consciously differentiated itself from its predecessor, but many passions and interests were shared across the generations. However, arguably the most important contribution to society by these three queens was their support for enlightened medical practices. In particular, Charlotte sought to promote improvements in obstetric practice, much as her grandmother-in-law had popularised smallpox inoculation. 
Enlightened Princesses: Caroline, Augusta, Charlotte, and the Shaping of the Modern World 
Joanna Marschner (ed.), with David Bindman and Lisa L. Ford 
Yale University Press
592pp £50
Stephen Taylor is Professor in the History of Early Modern England at Durham University.