Lisbon After The Earthquake
A readable history of the Portuguese capital emphasises the modern at the expense of the city's deeper past.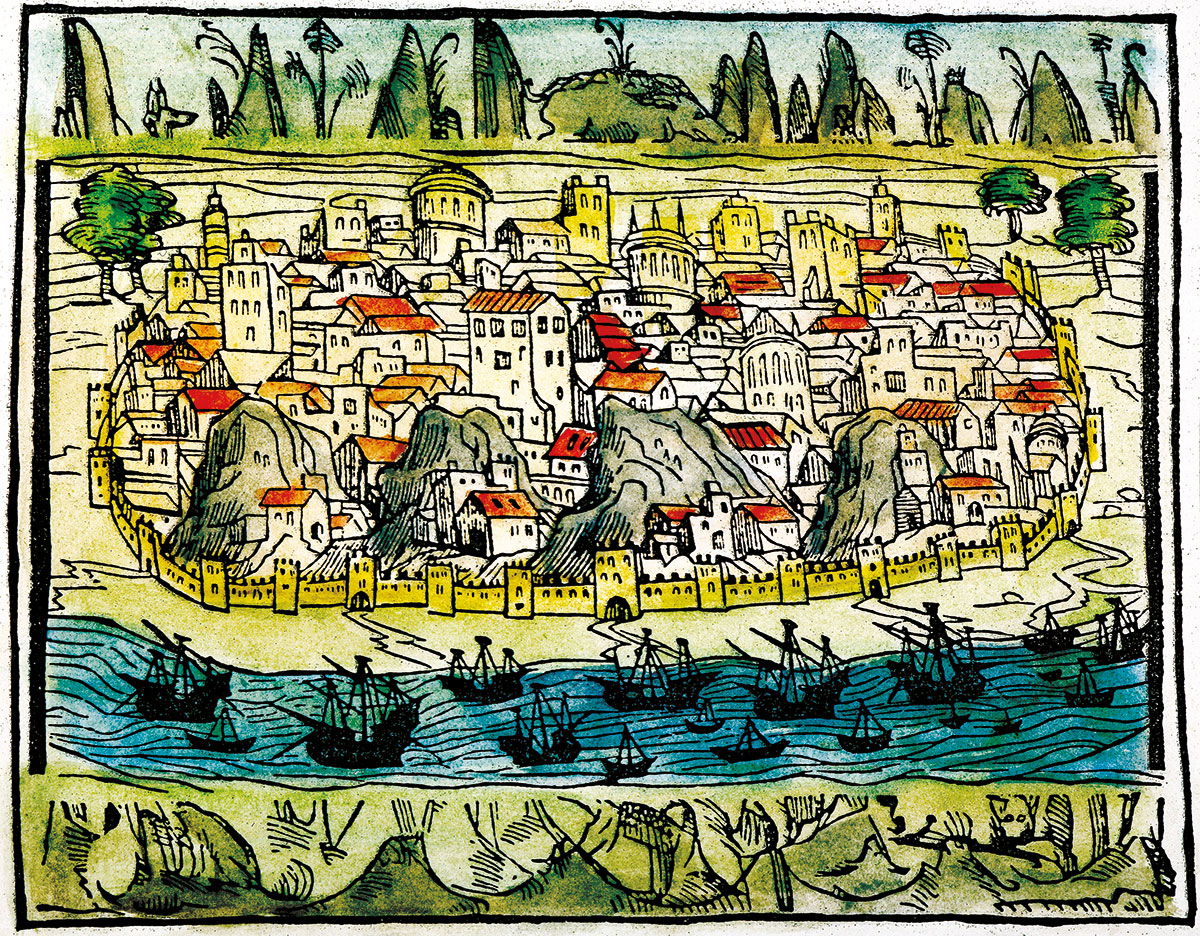 There are several ways of writing the history of a place. There is the personal approach, in which history is interspersed with experiences and anecdotes; Bill Bryson is the master here. There is the focused thematic approach: a city viewed through one lens, as in Jim Chevalier's history of food in Paris. There is the monumental approach; see Peter Ackroyd's biography of London in over 800 pages. A key factor should be knowing your audience and making it accessible to them.
This new history of Lisbon is a readable, if rather breathless, chronological whirlwind. Hatton tries to pack everything into fewer than 300 pages and has what is no doubt the common problem of balancing the history of a capital city with that of its country. I would have liked a more personal approach. The author has lived in Lisbon for three decades, so occasionally there is a flash of close engagement with the city. Hatton's decision, however, to end his history with the Expo World Fair in 1998 means that he avoids the rapid changes seen in the last 20 years. As a medievalist, I would also have liked much more on the city's earlier history. Rather surprisingly, this ancient city's pre-Roman, Roman, Islamic and medieval Christian past is all dealt with within 50 pages.
The history of Lisbon during the Renaissance, the 18th and 19th centuries and the 20th century is covered much more fully (though you have to look hard for the 17th century). This was the period of Portugal's repeated 'rises' and 'falls' as a colonial power across three continents. It therefore seems appropriate to include a cross-chronological chapter on the presence of people of African origin in Lisbon over these centuries. Again the earlier periods are not well explored and one wonders why Brazilians or South Asians are not similarly identified as important to the city's identity.
About halfway through the book, in the chapter devoted quite rightly to the most devastating earthquake ever to have affected Europe, in 1755, it occurred to me that Hatton's main theme is not the sea, as implied by the title, but Lisbon's wonderful architecture, civil engineering, streets and institutions. Most of what can be seen now was built after 1755, because the earthquake largely destroyed everything else. This fact alone explains the modern focus of the book. I learned a hugely engaging amount about the economists, engineers and technicians who built Lisbon. We are told a great deal about how it expanded from the small area around its ancient castle hill to include large suburbs with fascinating back stories of their own.
For whom was this book written? Residents and frequent visitors would want more on their favourite places. Tourists could easily use parts of it to form off-beat itineraries, using the images, maps and index to zoom in on the many striking buildings or viewpoints encountered on a visit. For armchair travellers keen to find out more, a royal family tree and more suggestions for further reading would have been helpful. This is clearly an up-to-date book in many areas of scholarship, but, most importantly, this book is too short. Lisbon is best understood when savoured with cakes or wine over a long period of time.
Queen of the Sea: A History of Lisbon
Barry Hatton
Hurst
290pp £14.99
Iona McCleery is Associate Professor of Medieval History at the University of Leeds.
[This review has been edited to correct a statement regarding missing 'notes, pictures, diagrams or street plans', which are included in the published book but were not in the advance proof.]