How Original Was Shakespeare?
Two fascinating, in-depth studies look, respectively, at representations of the Bard as a historical character and perceptions of his originality and reputation.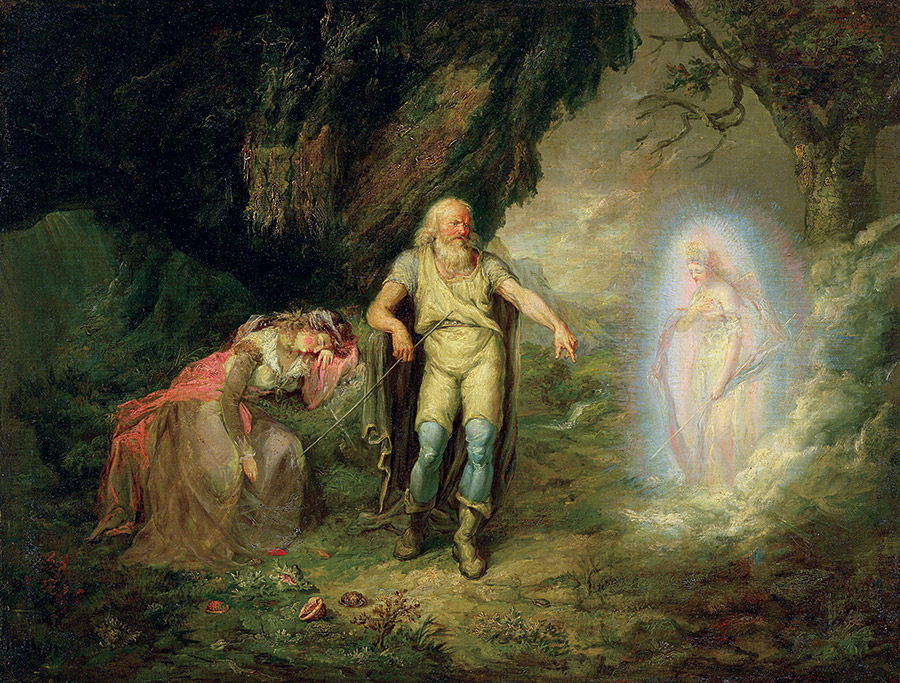 Thanks to decades of meticulous historical research, we know a great deal about the historical life of William Shakespeare. Born in Stratford-upon-Avon into a middle-class family in 1564, he attended one of the best schools in England before joining the theatre. He married young, moved to London and played an active role in some of the most popular and esteemed theatre companies of the age. He wrote extensively and collaborated widely with actors, playwrights and theatrical agents from a diversity of backgrounds. Having made a substantial fortune, he retired to Stratford with his wife and two daughters, before his death at the (relatively) old age of 52.
In its bare outline, Shakespeare's existence was not mundane. Nonetheless, contemporaries, such as Christopher Marlowe – government spy, suspected religious dissident, murdered in a bar room brawl – and Walter Ralegh – soldier, buccaneer, paramour of Elizabeth I – led more remarkable lives. Yet Shakespeare's oeuvre represents a unique work of literary genius and has provoked a multitude of artistic successors throughout history to revivify him in a wide range of mediums. According to Paul Franssen, this tradition has emerged from a singular impulse: '[The] desire to speak with the dead … underlies many stories, playlets, prologues and poems, which allow for unmediated contact between moderns and dead writers, including Shakespeare.'
In Shakespeare's Literary Lives, Franssen charts the kaleidoscopic range of ways in which Shakespeare has been represented over the past 400 years. Tellingly for the man's complexity, these were often contradictory. Victorians saw in Shakespeare the consummate social climber, whose rise from middling stock to mixing it with the landed gentry exemplified the power of the striving individual; by contrast, the 1998 film Shakespeare in Love figured a writer constrained by his petit-bourgeoisie background.
In Ireland, the vexed issue of Shakespeare's religion – proud Protestant or crypto-Catholic – has produced its own range of interpretations, with the playwright claimed by both sides. Franssen examines this rich tradition in the work of 18th-century clergyman Tresham Gregg and the writings of Catholic social justice campaigner Conal O'Riordan. While the Unionist Gregg appropriates Shakespeare's family indubitably for the Protestant cause, O'Riordan by contrast had Shakespeare convert to Catholicism on his deathbed.
Latterly, Frank McGuinness' play Mutabilitie (1998) has characterised Shakespeare as a suitably postmodern figure: protean, playful and evading all easy categorisation. What emerges is an image of the playwright as a mirror of the respective historical ages in which he is re-animated.
If Franssen is concerned with the variegated history of Shakespeare after his death, Shakespeare's Originality attempts to untangle the knotty roots of the playwright's contemporary sources, inspirations and even plagiarisms. 'Most people interested in Shakespeare', John Kerrigan observes, 'have wondered about his originality. Is it true that his plays were adapted from other authors' plays, poems, and romances? Are his best-known speeches really lifted out of Montaigne and Plutarch?' More consequentially for our understanding of Shakespeare, Kerrigan asks: 'Does it matter, any more than it does when a classic movie is based on a novel?'
Kerrigan delves deep into the question of originality and its historical importance. For those interested in Shakespeare's engagement with historical debates around the idea of power, it examines how King Lear draws heavily on notions of kingship in Greek and Roman tragedy. In addition, Kerrigan provides a fascinating discussion of the reception of The Tempest in the 18th century, showing how perceptions of the play as an almost 'sourceless' text had a profound impact on our perception of its author as an original genius. Kerrigan gives us a consummate study, in-depth and full of insight.
Shakespeare's Literary Lives: The Author as Character in Fiction and Film 
Paul Franssen 
Cambridge University Press xi+276pp £65 
Shakespeare's Originality 
John Kerrigan 
Oxford University Press 192pp £25
Patrick J. Murray is an independent scholar of early modern cultural studies.