Eric Hobsbawm's Very Long Century
The man who, at the time of his death in 2012, was arguably the most famous historian in the world is brought into quotidian focus.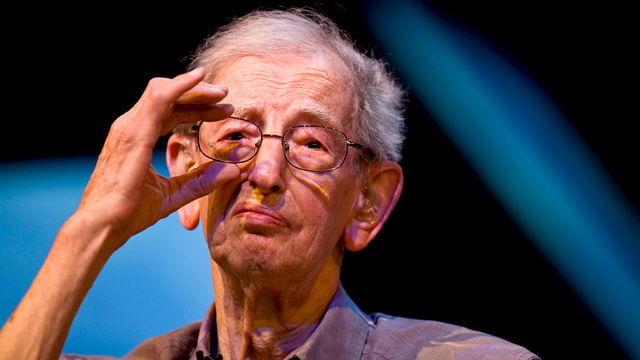 Let us begin with an inquisitorial Sue Lawley on Desert Island Discs in January 1995. Was the chance of bringing about a communist utopia, Lawley enquired of her studio guest that week, worth the sacrifice of millions of lives? Yes, Eric Hobsbawm replied, just as the defeat of Hitler had been worth immense sacrifices. Why did he not leave the Communist Party after the invasion of Hungary in 1956? And so it went on. A popular radio programme was turned into a prosecutorial court.
Had Lawley or her researchers troubled to read the recently published Age of Extremes? In it, Hobsbawm very clearly stated that 'the possibility of dictatorship' was implicit in the existence of 'a single, irremovable party' and described Stalin as 'tiny, cautious, insecure, cruel, nocturnal and endlessly suspicious'. Hobsbawm tears into the Soviet experiment and is explicit about its human costs: '[The terror] recognised no conventional or other limits.'
The publication of Richard Evans' deeply researched and humane biography of Eric Hobsbawm, who died aged 95 in 2012, has inspired blimpish disdain from the likes of the Daily Telegraph, whose reviewer sneeringly dismissed Evans' long book as 'Pooterish' and railed against its subject's 'ludicrous Marxism'. There are historians who have deplored Hobsbawm as being in some way evil. The man who was, at the time of his death, arguably the most famous historian in the world is now brought into quotidian focus.
This is no hagiography, but it is sympathetic. Evans gives us the Eric Hobsbawm who lived in, as much as he wrote about, the flow of history. Evans' supple unfolding of Hobsbawm's life is crowded with surprising and colourful detail – Eric's Anglophile mother Nelly 'dreamed' of her son joining the Indian Civil Service; his first wife complained, when demanding a separation, that 'she needed to be fucked all night long'.
Over the course of this long biography, Evans rarely loses his readers' attention and gives us a 20th-century life in the round. Born in Alexandria in the year of the Russian Revolution, an orphan by the time he turned 14, Hobsbawm's most formative experiences took place against the background of his school years in Berlin in the early 1930s, when communism seemed to be the only bulwark against the seismic tremors of fascism. Like many others at the time, he got a lot of important issues wrong, but Hobsbawm's tame political engagement was never a matter of scaling the barricades. Instead, he engaged in ardent talk and diligent study. His early brilliance as a scholar, rather than family privilege, carved out the steps on an ascent to academic power, establishment acceptance – and huge international book sales.
Rather than finger-wagging about Hobsbawm's dignified refusal to deny his communism, we should ask instead what he offers to historians now. His was a historical methodology condensed from library shelves and wide and deep reading. In his Preface to Age of Extremes, Hobsbawm describes the huge volume as the work of an open-eyed traveller: 'what my ancestors would have called a kibbitzer'. Hobsbawm's acquisitive absorption and adaptation spawned grand works that encapsulated history into digestible grand themes such as 'the long 19th century'.
His insights were often brilliant and transforming, but the most important contemporary historical investigation takes place not in the library but in the archives. The study of history has become more akin to mining than thematic grandstanding.
Eric Hobsbawm: A Life in History
Richard J. Evans
Little, Brown
800pp £35
Christopher Hale's Deception: How the Nazis Tricked the Last Jews of Europe will be published in September.