Travels Through Time #8 – Andrew Roberts, 1940
This episode takes us back to the tense and dramatic days of 8-10 May 1940. Chamberlain suffers humiliation in the House of Commons and Churchill becomes prime minister.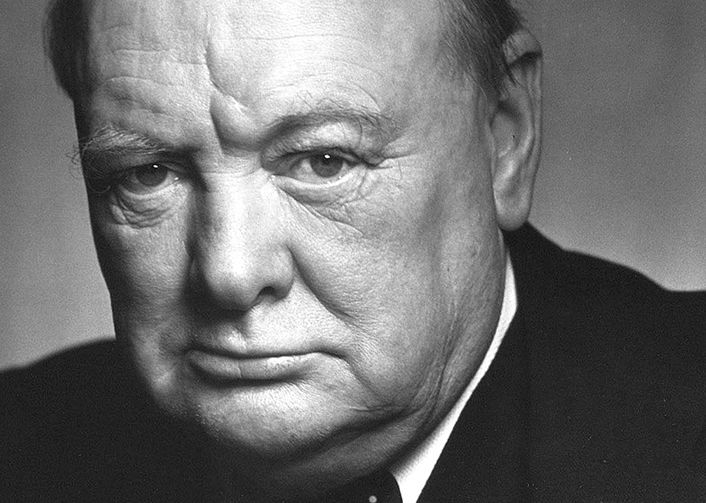 In 72 hours in the middle of May 1940, Britain's political leadership was transformed. Out went the undistinguished, dithering government led by Neville Chamberlain, known for its failed policy of appeasement. It was replaced by a new regime of 'growling defiance', headed by the pugnacious and polarising Winston Churchill.
This political change coincided with the Nazi 'blitzkrieg' invasion of western Europe. In this latest episode of Travels Through Time, the historian and biographer Andrew Roberts takes us back to the tense and dramatic days of 8-10 May 1940. We watch as Chamberlain suffers the humiliation of the Norway Debate in the House of Commons, clinging to power at 10 Downing Street. Then, on 10 May, Churchill is summoned to meet George VI. It was a moment, Roberts argues, that Churchill had foreseen as his destiny many decades before.
Travels Through Time. Tailored tours of the past. 
Travels Through Time is presented by bestselling historian, Peter Moore. In each episode we are joined by an expert guest, to journey to the time and place of their choice. Enjoy a ringside view of history as never before, with the action described by those who understand it best. Browse other episodes in this series here.
How to listen
You can listen to Travels Through Time here on our site in the player above, or on iTunes, Spotify, Podbean and Acast. There is also an RSS feed.
Further reading: related articles from the History Today archive
Churchill: Cometh the Finest Hour
Taylor Downing
In May 1940, Winston Churchill replaced Neville Chamberlain as prime minister. But the great war leader's rise to power was far from inevitable. Taylor Downing explains what a difference a day made.
Churchill as Chronicler: The Narvik Episode 1940
Piers Mackesy 
In his actions and writings, Churchill made General Mackesy the scapegoat for the allied failure to recapture Norway in 1940. Was this a fair assessment? And why did Churchill pursue the cause with such bitterness? Mackesy's son explains.
Why Chamberlain Really Fell
Tony Corfield
Tony Corfield offers a provocative new interpretation of the events that brought Churchill to power in the spring of 1940.