As the arbiter of taste to high society, Beau Brummell became a friend of the Prince Regent. It wouldn't last. By Nicholas Storey.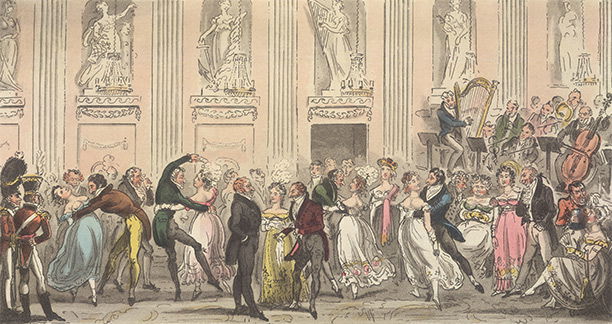 George Bryan 'Beau' Brummell (1778-1840) was the son of William Brummell, an upwardly mobile secretary to Lord North, prime minister from 1770 to 1782. Brummell probably first met George, Prince of Wales, later Prince Regent, on a royal visit to his school, Eton. His wit won him the prince's notice and favour. On October 3rd, 1799 he sent the prince a canister containing one pound of Fribourg & Treyer's Bureau blend snuff, at a cost of seven shillings and sixpence. By then Brummell had taken a commission in the 10th Light Dragoons (The Prince of Wales' Own), though he left when the regiment was unexpectedly ordered north from Brighton to Manchester: 'Think, your Royal Highness, Manchester!'
By his presence, wit and force of personality the newly civilian Brummell established himself as a man-about-town, with a generous patrimony, in a rented house, complete with valet and cook, at 4 Chesterfield Street, Mayfair. By general agreement of the haut ton, he became the acknowledged leader of London fashion.