What's the point of UNESCO?
Founded to safeguard the world's heritage, UNESCO's status often threatens what it seeks to protect.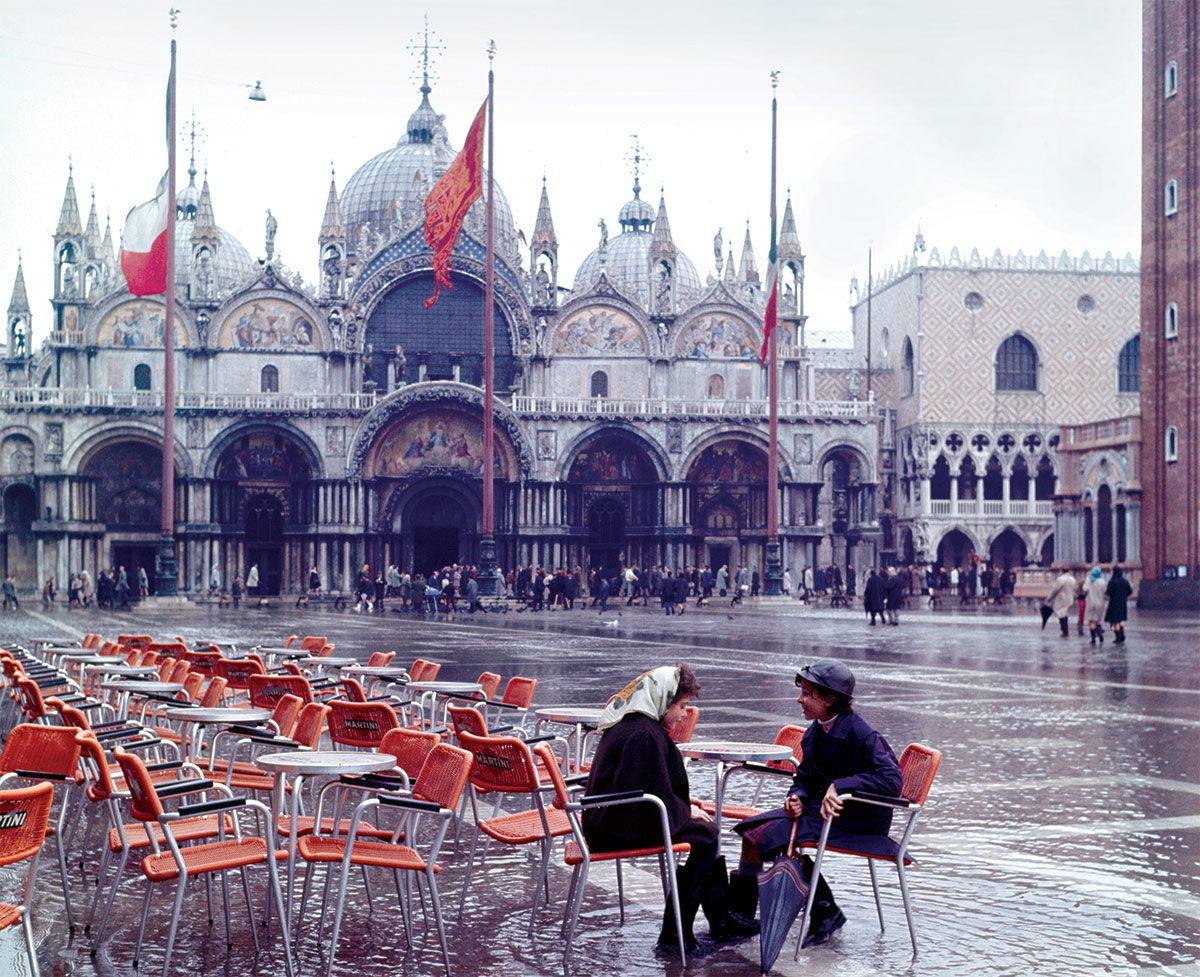 On 16 November 1945, 44 nations gathered in London to forge an international body for educational, scientific and cultural cooperation under the aegis of the United Nations. Their project was the intellectual and moral reconstruction of a world in ruins. Forged in the twilight of empire and led by the victors of the recently concluded war and major colonial powers, UNESCO's founders sought global influence with a programme of reconstruction. But the challenge was not simply that great buildings and art required postwar rehabilitation. UNESCO sought to regulate the past itself, managing it for the future. What began with war-ravaged Europe soon set its sights on the developing world. It would remain a one-way flow: from the West to the rest.
UNESCO's story is that of an imperfect organisation that began with mid-century optimism but rapidly devolved from an assembly of statesmen to a tyranny of states. Transformed into an intergovernmental agency, the overreach of powerful governments has come to permeate all aspects of its functioning. This is apparent in the workings of many of its high-profile programmes, including World Heritage, which seeks to identify, protect and preserve outstanding cultural and natural sites. Encouraging conservation in the face of escalating industrialisation and destruction is surely positive – but how nations mobilise that call reveals a complex dilemma. The battle to 'save Venice' is a case in point.
On 6 November 1966, floods ravaged Venice. A perfect storm of high tides, rain-swollen rivers and a sirocco wind filled the Lagoon to bursting, sending a torrent of dirty water through the canals. Waters rose almost two metres above the usual fluctuations to which Venetians had become accustomed. Thousands of homes and livelihoods were ruined. Cultural treasures valued at $6 billion were damaged. It was not simply a natural disaster: industrialisation, destruction of sandbanks and dredging the canals for large ships played a role. UNESCO rallied quickly with appeals for funds to save the city and its treasures.
Even before the creation of the World Heritage Convention in 1972 and its famous List, UNESCO attempted to save wonders in peril, whether Venice or Abu Simbel, by entreating the nations of the world to share the financial burden. During the 1960s and 1970s UNESCO was engaged in numerous major campaigns in Egypt, Sudan, Pakistan, Tunisia, Syria, Indonesia and Italy. The agency co-ordinated these rescue efforts, launched public relations campaigns and sent experts to advise member states. As a preservationist war waged on many continents, UNESCO launched conservation offensives. Gaston Palewski, a French politician (and Charles de Gaulle's homme de confiance) was enlisted in what became known as 'the struggle for Venice'. The former French ambassador to Italy realised that 'isolated and small-scale action was insufficient'.
But what did UNESCO achieve? In 2016, 50 years after the floods, the World Heritage Committee was again intensely debating the city's future. Human influence was again the problem: oil tankers and enormous cruise ships, a new airport, the transformation of historic buildings and the massive scale of tourism impacted every aspect of Venetian life. Has UNESCO failed in its long-term mission to 'save' Venice. Why? A report by the International Council on Monuments and Sites (ICOMOS) blamed the Italian authorities; they had allowed uncontrolled tourism to weaken the resilience of living communities. Their infrastructure developments would lead to further irreversible changes. Venice's authenticity and integrity were highly vulnerable. Moreover, the Italian government had capitalised upon the UNESCO brand to promote Venice, but had not always implemented its expert recommendations.
Venice was clearly in danger and yet the World Heritage Committee had studiously avoided discussion of the site for decades, for political reasons. Italy has maintained the largest number of sites on the World Heritage List for some time and exerts considerable influence in the field of global heritage and conservation. Europa Nostra, a recognised NGO partner of UNESCO and the leading federation for cultural heritage in Europe, was founded in response to the 1966 floods. Its representatives told the Committee that Venice was the most endangered site in Europe and appealed to UNESCO to place it on the List of World Heritage in Danger.
This did not happen and there has been little discussion since. UNESCO's programme for the Safeguarding of Venice includes more than 1,500 projects, costing more than €50 million. It had established two offices in Venice, a regional bureau and another dedicated to the city itself. This institutional presence has not stemmed the rising tide of development: gigantic cruise ships looming over St Mark's Square, uncontrolled tourism coupled with the mass exodus of residents and angry locals protesting against their officials.
In his 1912 novella Death in Venice, Thomas Mann wrote that 'the city was sick and was disguising the fact so it could go on making money'. The British art historian John Pope-Hennessy insisted: 'It was not just a matter of the flood; rather it was a matter of what the flood revealed, of the havoc wrought by generations of neglect.' Venice had lived off tourists; almost none of the money they spent was put into the maintenance of its monuments by the Italian authorities.
Venice's predicament underscores how the prestige and lucrative revenues that World Heritage bestows now eclipse the conservation of historic sites. The mandate of protecting world heritage has gradually been replaced by an international desire to secure and mobilise UNESCO as a brand for tourism and nationalistic purposes. In recent decades, the World Heritage List has gained greater visibility and prestige, creating a competitive process of inscribing sites with status. European nations continue to dominate, having greater resources and political leverage. With the growth of mass tourism and resurgent nationalism, the problem is not going away.
Lynn Meskell is the author of A Future in Ruins: UNESCO, World Heritage, and the Dream of Peace (Oxford, 2019).