Public and Private Pleasures
Coffeehouses and coffee were not as closely related as one might think.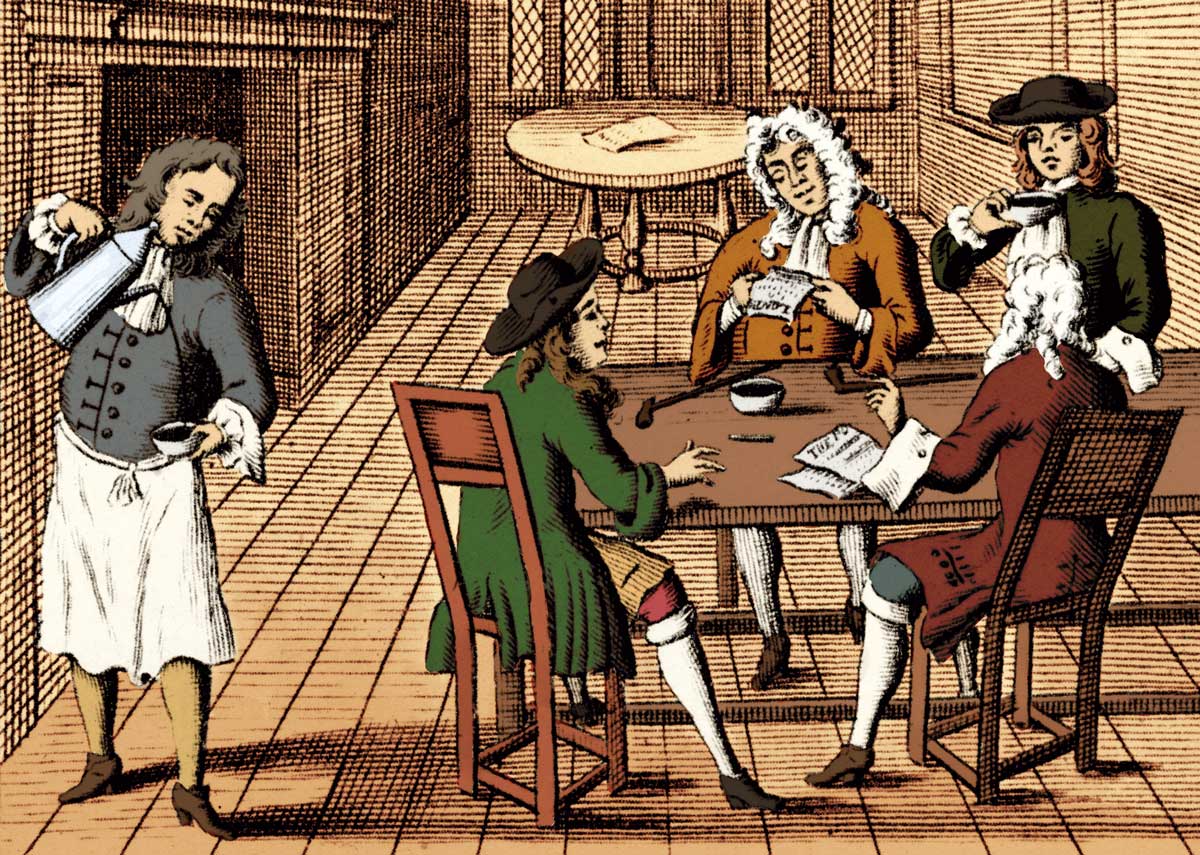 The story of England's preternatural taste for coffee is well known. Originally cultivated in Ethiopia, coffee entered the Islamic world in the early 16th century, becoming a staple of first Arabic and then Turkish society. Following the bean came the coffeehouse, a new institution allowing Muslim men to socialise together publicly, outside the confines of the home. It was not until the early 17th century that English merchants and travellers began telling stories about this strange beverage of the Turks and the coffeehouses in which it was drunk; not until the 1630s that a few of the more cosmopolitan elite began experimenting with coffee in England; and not until the 1650s that the first coffeehouses were opened in London and Oxford.