Don't Judge a Book by its Cover
The Parisian pornographer who modernised literature.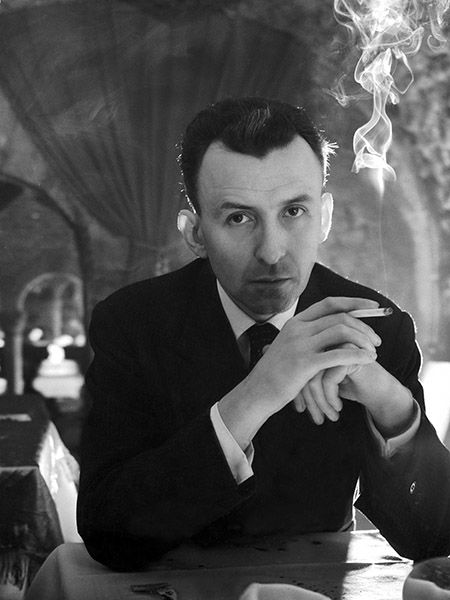 Maurice Girodias is an unlikely candidate for the accolade of most groundbreaking publisher of the 20th century. He was a pornographer who lost all his money in lavish clubs and restaurants, a notorious scam artist and the man Valerie Solanas had intended to murder when she instead shot Andy Warhol on 3 June 1968. But, in Paris in 1953, he founded the Olympia Press and would go on to publish William Burroughs' The Naked Lunch, Vladimir Nabokov's Lolita, the SCUM Manifesto and other counter-cultural classics throughout the 1950s and 60s.
Girodias' career in publishing started at the age of 15, when he designed the cover art for the first edition of Henry Miller's Tropic of Cancer. The book was published by his father, Jack Kahane, who ran a small Parisian press called Obelisk Editions, specialising in erotica by authors including Anaïs Nin and D.H. Lawrence. Kahane died in September 1939, leaving little, if anything, to his eldest son Maurice. Yet a friend of his father's mentioned to Girodias that his father had kept a warehouse full of high-quality paper. This was an opportunity for Girodias to enter the publishing industry. After an early failed venture, he set upon the idea of reissuing his father's writers, alongside classics of French erotica. He wrote to Miller, his father's friend, on the off-chance that he might have something new to publish. Miraculously, Miller responded with the manuscript for Plexus, the first book in a scandalous semi-autobiographical trilogy. Girodias published the novel in 1953 in a two-volume set. The Olympia Press was born.
Girodias was an opportunist and saw a chance to make money from the draconian obscenity laws which still dominated much of the West. Publishing in English, he flooded the Parisian market with hardcore erotica in boring green jackets, under the heading 'The Traveller's Companion Series'. He had correctly assumed that the French police would not bother to investigate such dull-looking literature, despite their having such titles as With Mouth Open, Heaven, Hell and the Whore and The Chariot of Flesh. Those copies that survived book burnings and trips through US and British customs are now considered collectors' items.
When Girodias was short on cash, he would sit in his office on 13 rue Jacob and draft titles and detailed blurbs for the most sordid novels he could imagine and then post this new catalogue of titles to his ever-expanding list of international clients. Only once his customers sent back money for these hypothetical works would he commission their production by pseudonymous writers looking for a quick paycheck and then rush the books to print. It was this publishing method that produced a true classic of the series, The Sexual Life of Robinson Crusoe by Humphrey Richardson, in which Daniel Defoe's novel is reimagined, with the protagonist experiencing a constant and insatiable lust for the animals of the island.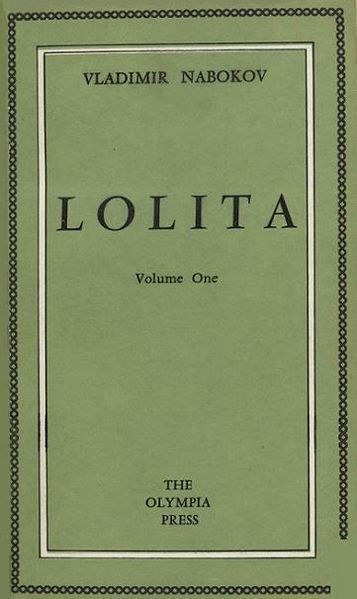 While Girodias was publishing these titles, a group of avant-garde artists and writers who ran a magazine called Merlin in Paris, discovered the work of Samuel Beckett. At the time, Beckett was unknown in the English-speaking world, having only published in French. The Merlin group brought Beckett to the attention of Girodias, who published Beckett's novel Watt and would later publish translations of his trilogy: Molloy, Malone Dies and The Unnameable. Whether by accident or design, Girodias' penchant for publishing distinguished if risqué texts alongside outright pornography brought The Olympia Press to the attention of established writers, such as Nabokov and Burroughs, who were both attempting to find publishers. Girodias was driven not by literary credibility, but by how prospective novels might appeal to his international network of readers. In Lolita and Naked Lunch, he saw two novels that might be suitably stimulating to his readership. The publication of Lolita, however, attracted such international infamy that an embargo was put on Girodias by the French government. Girodias took the cavalier step of countersuing the government and, after support from the international community (led, bizarrely, by Graham Greene), all charges against him were dropped.
Girodias invested his earnings from Lolita in a restaurant, two Parisian nightclubs and a theatre with a permanent jazz orchestra, which had performances from Billie Holiday and Chet Baker. Within five years he would declare bankruptcy. His flagship club was shut down after a performance of the Marquis de Sade's The Philosophy of the Bedroom. He would later say of this period: 'In the end it was terrible but so much fun at the same time.'
In the 1960s Girodias attempted to relaunch Olympia Press in New York, publishing Valerie Solanas' radical feminist manifesto for The Society For Cutting Up Men (SCUM). Convinced he was trying to steal her work, Solanas had intended to kill Girodias, but on arriving, armed, at his office she found he was on holiday in Canada and instead sought to murder Warhol, whom she suspected was conspiring with Girodias.
Undeterred by the murder attempt, Girodias eagerly published Solanas' manifesto, rushing the manuscript to print early with newspaper headlines describing her shooting Warhol on the cover in an attempt to cash in on the publicity she had garnered. When asked why she shot Warhol, she answered: 'Read my manifesto'.
Girodias' publishing career collapsed for good soon after, following a run-in with the American IRS over tax-evasion, and with the Scientologists, against whom he committed the cardinal sin of publishing Robert Kaufman's Inside Scientology: How I Joined Scientology and Became Superhuman in 1972, one of the first books that openly questioned the organisation. He died in 1990 having inspired acrimony and appreciation in equal measure.
Despite his reputation as a scam artist and crook, many of his most famous writers were deeply grateful for his collaboration, even Burroughs, whom he rarely paid. People considered him a strange man, who could be charming and took many risks for the writers that he represented, despite generally affecting disdain for them. With the benefit of hindsight, Girodias can be seen as a revolutionary who sacrificed his own reputation to push the boundaries of the written word – and had a fantastic time doing it.
Robert Greer is a writer and bookseller based in Madrid.