William Huskisson was the first person to die in a railway accident.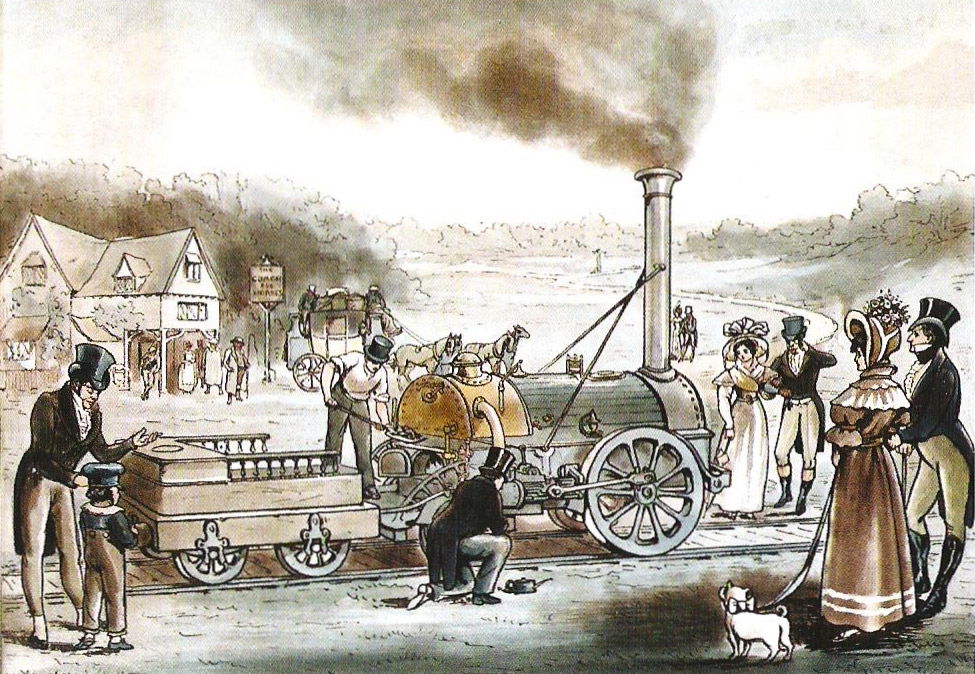 On September 15th, 1830 the MP for Liverpool and former Cabinet minister, William Huskisson, alighted from his carriage on the steam locomotive Northumbrian and became the first person ever to die in a railway accident.
Huskisson was attending the opening of the Manchester and Liverpool railway, along with a number of other dignitaries, and while his train was stopped for water, Huskisson decided to go to greet the Duke of Wellington, who was riding in another part of the train. As he clambered up into the duke's carriage Huskisson lost his balance and fell into the path of Stephenson's Rocket, which was proceeding down the adjacent track. It ran over Huskisson's leg causing severe bleeding and he was placed back on the Northumbrian and driven by George Stephenson himself, to hospital in Eccles, where he died later that day. He was 60 years old.
Here are some other first fatalities.
On August 31st, 1869 the scientist Mary Ward fell from an experimental steam car built by her cousin William, 3rd Earl of Rosse, as it turned a corner by the church in the earl's hometown of Birr in County Offaly, Ireland. The rear wheel of the vehicle ran over Mary and broke her neck. She was killed instantly and was thus the first person in the world known to have died as a result of a car accident. She was 42 years old.
On February 25th, 1899 Edwin Sewell of the Daimler motor car company was taking Major James Richer for a demonstration drive in a Daimler when the car ran out of control while descending the steep Grove Hill in Harrow, west London. It hit a kerb, collapsing the rear wheel and pitching both driver and passenger onto the road. Mr Sewell died instantly, becoming the first driver in Britain to die as the result of a road accident. He was 31 years old. Major Richer died four days later of a fractured skull.
On July 12th, 1910 the Hon. Charles Rolls, co-founder of Rolls-Royce and the first man to fly across the English Channel non-stop both ways, was killed when his Wright Flyer broke up in mid-air during a flying display over Hengistbury airfield in Bournemouth, Hampshire. He was the first Briton to die as the result of a flying accident in a powered aircraft. He was 32 years old.