Introducing the new History Today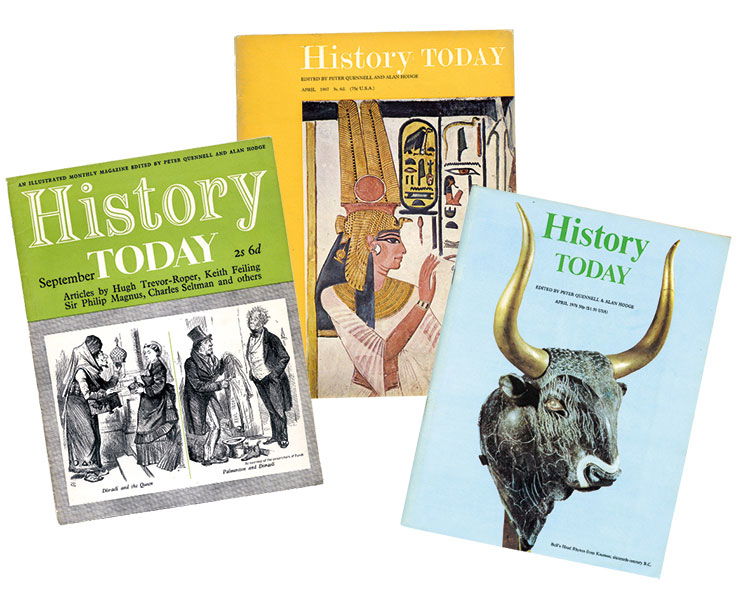 It will come as no surprise to discover that History Today takes inspiration from the past and next month we will reveal our new redesign, inspired in part by the original volumes of our publication, given a fresh twist, with layouts and typefaces which, we believe, will enhance our readers' experience. 
In the debut edition of History Today, edited by Peter Quennell and Alan Hodge and published in January 1951, the great historian G.M. Trevelyan, then master of Trinity College, Cambridge, wrote of a public 'eager for serious, scholarly exposition of the past, provided it is so written that he who is not a professional historian may read it'. Those words remain at the heart of everything we do and we will continue to be an independent voice for serious, scholarly history, in long form, embracing chronological depth and geographical breadth. 
History Today was launched amid a rapidly changing world, recovering from devastating military conflict, witnessing the birth of a global Cold War, the rapid dismantling of Britain's Empire, the advance of the welfare state and the slow loosening of social mores. Quennell and Hodge believed that we could better navigate the future if we had a greater understanding of the past, though their 'past' was one that was perhaps more white, more male and more Eurocentric than we can be comfortable with. Though our redesign is inspired by our past, it also seeks to meet the challenges of the future.
For we, too, are living through an age of dramatic and disorientating geopolitical shifts in what is now a genuinely global world, a period of disruption, of religious and cultural conflict, that cannot be explained through simplistic historical analogies born of an inability to look beyond the tiresome staples of the Nazis or the Tudors.  
Public history is at a crossroads. Either we take the past seriously, on its own terms, at ease with its complexities and contradictions, or we treat it as mere entertainment, a source of comforting myths and simplistic, patronising interpretations that confirm black and white world views. We know where History Today stands. We hope you stand with us.