Twenty years after the Declaration of Independence, writes Louis C. Kleber, the Americans, now at peace with Britain, were involved in tortuous negotiations with the Directory of the French Republic.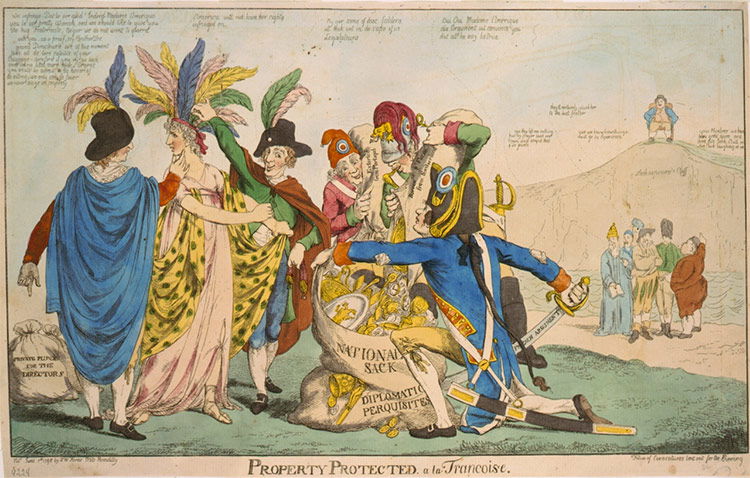 Franco-American relations were most harmonious in the autumn of 1781 when Lord Cornwallis and his British army surrendered to American and French forces at Yorktown, Virginia. The French had made a great contribution to the victory, both on land and sea.
The names of Rochambeau, Lafayette and de Grasse had joined those of American heroes of the Revolutionary War. It would have seemed incredible to most observers of the scene to suggest that France and the United States would be perilously close to war before the turn of the century. Yet, that is what happened.
A number of events contributed to the deterioration in relations, but one in particular drove the Americans to a furore of recrimination against France. This was the 'X Y Z' Affair, as it became known, the product of diplomatic intrigue by that master of survival, Talleyrand, who combined private financial greed with a genuine interest in the fortunes of France. The former Bishop of Autun had once been called 'The Incorruptible', an ironic label for one who, it is generally conceded, had few peers in the field of duplicity.