William Harvey and the Circulation of the Blood
Geoffrey Keynes describes how the reception accorded to Harvey's great book in 1628 proved him to have a creative genius that could leap ahead of his contemporaries.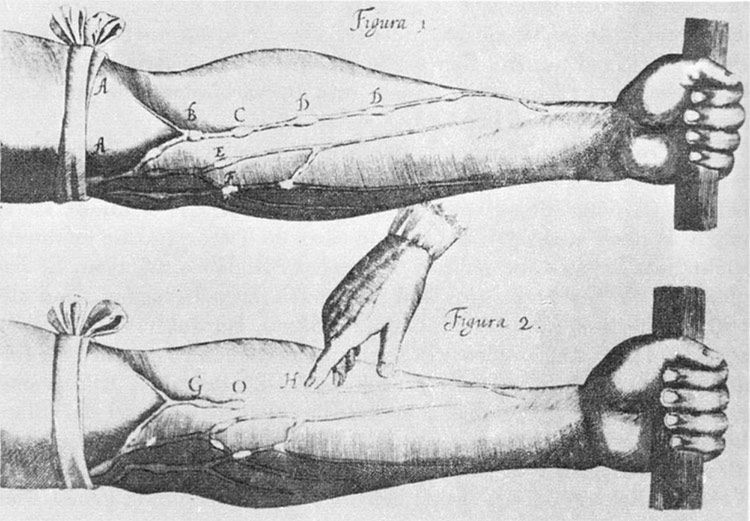 If ever a book of outstanding importance to mankind crept quietly into the world, it surely was Harvey's Exercitatio anatomica de motu cordis et sanguinis in animalibus, published at Frankfort in 1628, when its author was fifty years of age. The exact date of composition cannot be determined, since Harvey had already "for nine years and more" been promulgating his views about the circulation of the blood in his anatomical lectures and demonstrations at the College of Physicians. If, however, the book was finished by 1627, some thought would still be needed before it was put into print. Harvey was never eager to publish his work to the world, but this particular book he knew was soundly argued, complete in itself and of very great importance as a leap forward in man's knowledge of his own body, that is, in human physiology. He would naturally discuss its publication with his friends, and one of these was Robert Fludd the Rosicrucian.