Why Men Joined Up for the American Civil War
Susan-Mary Grant looks at the motivations of ordinary citizens to fight their fellow Americans under either the Confederate or the Union flags.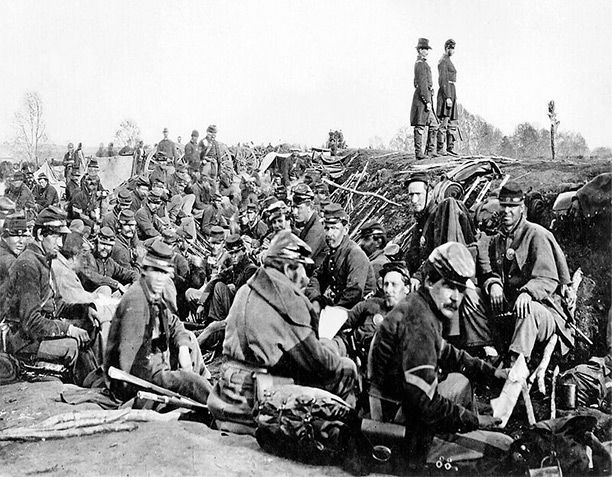 The World Wars of the twentieth century prompted many individuals to reassess one of the most decisive wars of the nineteenth century, the American Civil War of 1861-65. Speaking in 1924, the Scottish writer John Buchan drew a clear parallel between the Civil War and the First World War when he argued that superior manpower and resources were useless unless a nation knew how to mobilise these effectively. The problem facing the Union in 1861, Buchan concluded, was 'exactly the problem of the Allies in 1914'.
Buchan was addressing an audience of Americans when he drew this conclusion, and it was perhaps in deference to them that he presented the Civil War in romantic terms as 'a conflict of great men, leaders on the heroic scale' and; most significantly, as 'a clash of honest ideals'. For the South, Buchan argued:
The vital thing, the thing with which all its affections and sentiments were interwined, was the State. The North, on the other hand, had for its main conception the larger civic organism, the Nation.
The Second World War, and particularly the psychological studies of American GI's in combat that were produced after that war, inspired the historian Bell Irvin Wiley, in The Life of Johnny Reb: The Common Soldier of the Confederacy (1943) and The Life of Billy Yank: The Common Soldier of the Union (1952, both reprinted 1989) to turn the spotlight away from great men and heroic leaders and examine the Civil far from the common soldier's perspective.