When Hell came to Halifax
Howard Baker explains how the chance convergence of two vessels produced tragedy and disaster.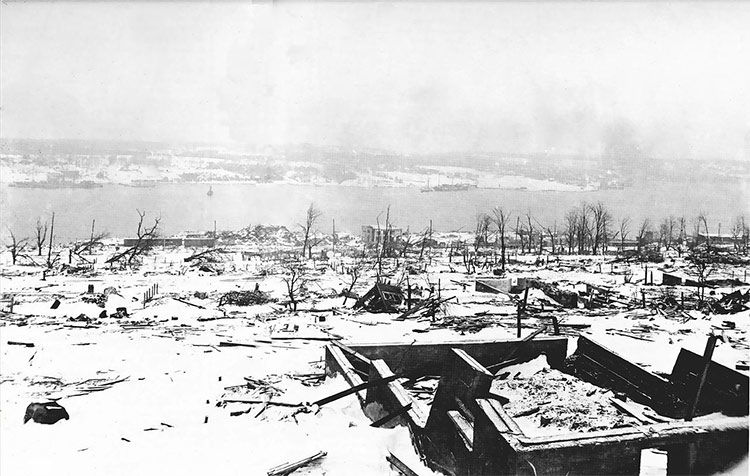 The towering mushroom cloud is usually regarded as a symbol of the Nuclear Age, but in fact this phenomenon was first witnessed years before the power of the atom was recognised or released. In December 1917 there occurred an explosion so colossal that it ranks as the greatest man-made detonation before the destruction of Hiroshima. The incident levelled one quarter of the city of Halifax, Nova Scotia, and remains to this day the greatest disaster ever to strike Canada.