Washington: The Man & the Myth
Esmond Wright assesses the gap between the Washington of popular imagination, and established historical fact.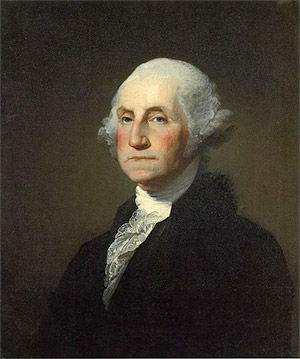 Few figures in American history are so difficult to assess as George Washington. From his first official assignment for Lieutenant-Governor Dinwiddie of Virginia in 1753 until his retirement from the Presidency in 1797, he occupied a central place in the affairs of his country, and for two long spells, in war and then in peace, he held its major office.
He became a legend in his own life-time and a demi-god on his death, which occurred in December 1799. Within five days of his death, Henrietta Liston, the Scots-born wife of British Minister Robert Liston, was writing to her uncle in Glasgow that Washington "stood the barrier betwixt the Northernmost and Southernmost States. He was the Unenvied Head of the Army, and such was the magic of his name that his opinion was a sanction equal to law."
Her husband viewed the first birthday celebrations after Washington's death with more detachment: