Jad Adams weighs the evidence for Kitchener's rumoured homosexuality.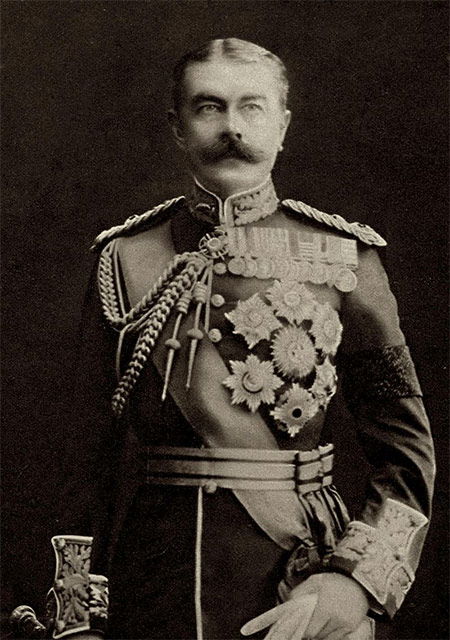 One of the things 'everyone seems to know about Lord Kitchener is that he was gay. As the current debate about gays in the military continues, in the wake of September's ruling by the European Court of Human Rights, the erect and manly figure of the imperial avenger is brought to the fore to demonstrate the apparent absurdity of barring a sexual minority which included one of Britain's greatest soldiers.
The assumption of Kitchener's homosexuality has a long tradition. H.Montgomery Hyde in his popular history of homosexuality of 1970, The Other Love, remarked that Kitchener's 'abnormal condition, like General Cordon's was not known to the general public'. With a better collection of evidence, but still nothing conclusive, Major-General Frank M.Richardson included Kitchener in his 1981 gallery of homosexual generals Mars Without Venus. Sir Philip Magnus and Trevor Royle in their respective biographies of Kitchener in 1958 and 1985 both hint at homosexuality. The suppositions of Kitchener's homosexuality have become so well established that his most recent biographer, John Pollock, felt obliged to add an appendix to his 1998 book The Road to Omdurman headed 'Kitchener and Sex', designed to defend him from the rumours.