The Vittoriano: Rome's Monumentissimo
Richard Bosworth looks at the Vittoriano, the Italian capital's century-old monument to Victor Emmanuel II and Italian unification and still the focus of competing claims over the country's history and national identity.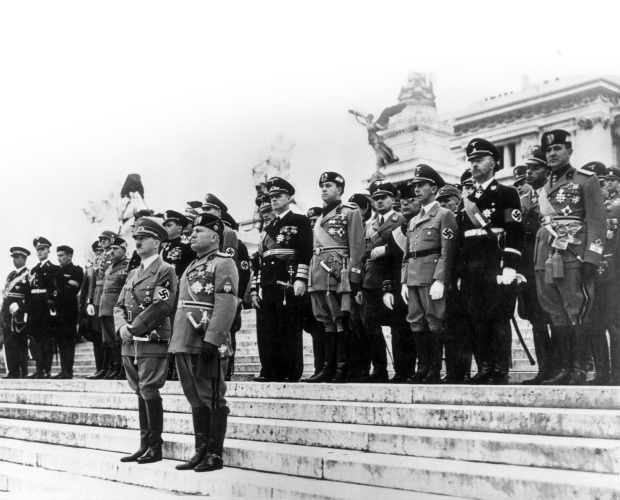 The most flamboyant concrete marking of Italian unification, the Vittoriano, or monument to Victor Emmanuel II, is inescapable in most Roman vistas. Within the cityscape it is as visible as St Peter's and the Vatican and in some respects dominates these religious sites. Labelled sardonically by its critics the monumentissimo, because of its glaring whiteness, vast size and positioning, this over-the-top edifice remains a landmark for any tourist. It stands on Capitol Hill and beside the Forum of the classical city. It looks down on the Palazzo Venezia from the balcony of which the Fascist dictator, Benito Mussolini, roared his bellicose speeches.