Mark Rathbone assesses the importance of the office of 'Veep' (VP) over the past 220 years.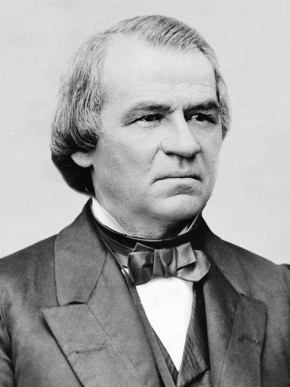 Andrew Johnson, the surprise choice as Abraham Lincoln's Vice President in 1865.
The founding fathers who wrote the United States Constitution created the office of Vice President almost by accident. They established an elaborate mechanism for electing the President: each state would choose members of the electoral college who were mandated to vote for the candidate who had received most votes in their state. Concerned that loyalty to an individual state was stronger than to the new federation, the authors of the constitution feared that individual electors might be inclined to choose a leader from their own state. So they created the office of Vice President and required that electors vote for two candidates, 'of whom one at least shall not be an Inhabitant of the same State with themselves'. Electors therefore had to look outside their own state for at least one of their choices and consider a candidate with some national standing.