UNESCO's Lifeline for Laos
As Luang Prabang, Laos' former royal capital of South East Asia becomes the latest addition to UNESCO world heritage sites, Cherry Barnett explores its significance.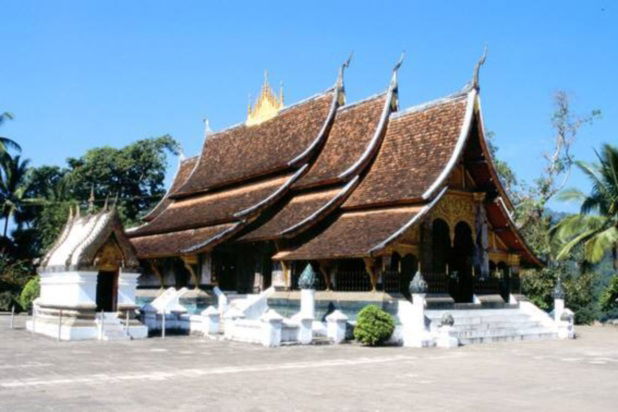 A welcome blow for conservation has just been struck in South East Asia as Luang Prabang, Laos' former royal capital, becomes the latest addition to UNESCO's list of protected World Heritage Sites.
This means, amongst other things, that a total of thirty-four Wats (monasteries), and 111 civil buildings have been listed for preservation. In Luang Prabang these ancient Wats, dating back to the sixteenth century, exist alongside aristocratic buildings and more modest dwellings. Many are in the older part of the city, which occupies a peninsula dominated by Phousi Hill and runs parallel to the Mekong River – still the main transportation artery in this mountainous and landlocked country.
Laos became a French protectorate in 1893, and the administrative buildings of that era form an axis perpendicular to the Mekong and south-east of Phousi Hill. The French influence on local buildings is reflected in the sometimes unharmonious hybrid of architectural styles that characterise some buildings. But, more than this, it was another 'modernising' influence that gave a sense of urgency to the general concern for the city's future that had grown up in recent years.
An early 1990s plan for a road from the modern capital, Vientiane, to the Chinese border would have passed right through Luang Prabang's old town. Although an alternative ring-road plan was later adopted, the prospect of what could have happened had the plan gone ahead led to moves to ensure the city's preservation.
Present-day Luang Prabang has a pacific atmosphere, largely unchanged since the 1940s, where bicycles, not cars, dominate streets and lanes. The UNESCO-approved protected area includes not only the old town, but also the mountainous forest across the river. To further protect the city, the hanks of the Mekong and its tributary the Kahn, have also been designated development-free zones.
Some would argue that UNESCO approval does not guarantee protection, but it certainly brings easier access to international grants for technical assistance. There are also several interested parties looking out for the city's welfare: the architects Francois Greek and Jean- Christophe Marchal of Vientiene-based Ateliers de la Peninsule have been closely involved in the preparation of the UNESCO report, and continue to be tireless in internationally promoting the importance of 'the best-preserved traditional city in South East Asia'.
Marchal observes: our work is far more than business. We are continually researching, particularly among isolated Sino- Tibetan hill tribes who will be radically affected by road development'. In addition, they teach, collaborate with the Ministry of Culture and work on private architectural projects, including restoration work and small-scale hotel and housing developments.
Significant conservation work recommenced in the city in 1991 and was followed, in 1993, by a list of national heritage sites in Laos. Now, new buildings in Luang Prabang's heritage zone must be less than nine metres high and must have the prevailing style of slanting roof. Colours and building materials are also restricted.
Prior to the French occupation, building materials were either wood or wood and colombage (wooden structures with bamboo walls daubed with mortar on both sides). Brick was reserved for monasteries. Between 1907 and 1925 official buildings were erected in Luang Prabang in a mixture of Western architectural styles and local influences, such as that of the tiered Wat roof. In turn, the Luang Prabang aristocracy build themselves large houses in the Lao colonial style, using masonry and plastered bricks, or a combination of brick and colombage.
The Wat Xieng Thong, built in 1561 at the confluence of the Mekong and the Khan, has a Vihan (main sanctuary) with a tiered roof of such harmoniously deep and flowing lines that it is no wonder that the style influenced the French settlers. A riverside Royal Palace for the local king – now a National Museum – was even built by the French in 1904. Despite a 'classical' main entrance it is far more Laotian than Western in overall concept. Similarly, while the Logement du Directeur d'ecole of 1922 may appear a ponderous example of the often attractive Laotian colonial style, its interior at least comprises typically Laotian corridors designed to ensure cooler temperatures in the main living areas.
Laos may be backward and surrounded by more powerful neighbours, but it can benefit from their mistakes: it is now virtually certain that Luang Prabang will escape the fate of its near neighbour, the once charming hut now 'developed' Chiang Mai in Thailand.