Travels Through Time #2 – Diane Atkinson, 1914
In this episode of Travels Through Time historian and author, Diane Atkinson, takes us onto the streets and into the homes of Britain's most militant suffragettes.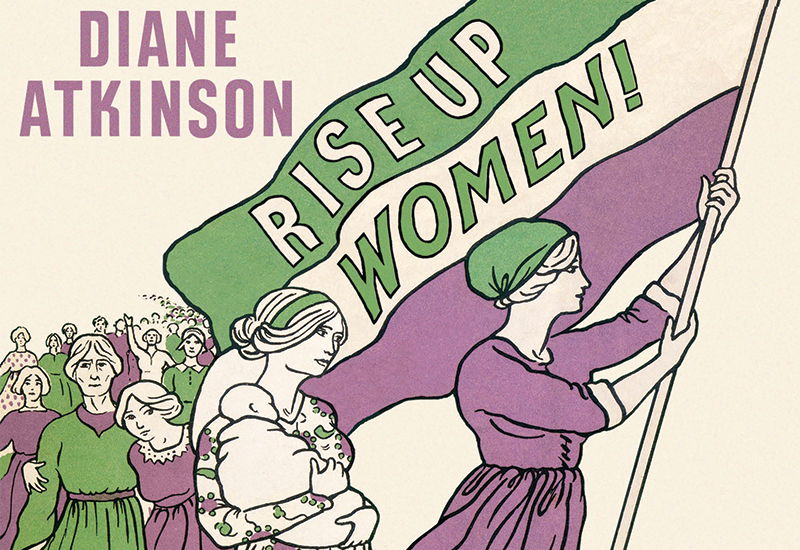 1914 is a year most commonly associated with the beginning of a world-changing war. But as hostilities broke out on Continental Europe, in the towns and cities of Britain a different kind of conflict was already well-underway. In this podcast Dr Diane Atkinson takes us from the squares of England's industrial towns to the gates of Buckingham Palace, following in the footsteps of a few of Britain's radical suffragettes as they squared up to the establishment.
Travels Through Time. Tailored tours of the past. 
Travels Through Time is presented by bestselling historian, Peter Moore. In each episode we are joined by an expert guest, to journey to the time and place of their choice. Enjoy a ringside view of history as never before, with the action described by those who understand it best. Browse other episodes in this series here.
How to listen
You can listen to Travels Through Time here on our site in the player above, or on iTunes, Spotify, Podbean and Acast. There is also an RSS feed.
Further reading: related articles from the History Today archive
Sanitising the Suffragettes
Fern Riddell
Why is it so easy to forget an unsavoury aspect of Britain's recent past?
Fighting Across Borders
Helen Antrobus
The national campaign for suffrage saw women forming societies from Land's End to John O'Groats.
Sisters In Arms
Sumita Mukherje
Britain was neither the first country, nor the last, to give women the vote. It was one part of a global movement.
After the Vote was Won
Joanne Smith
Winning the vote for women brought new energy to campaigns for social and political equality. Joanne Smith looks at the remarkable flowering of women's associations in Britain during the 20th century.