Tolerance and Intolerance
Studying the 17th century reveals a lot about modern conceptions of toleration.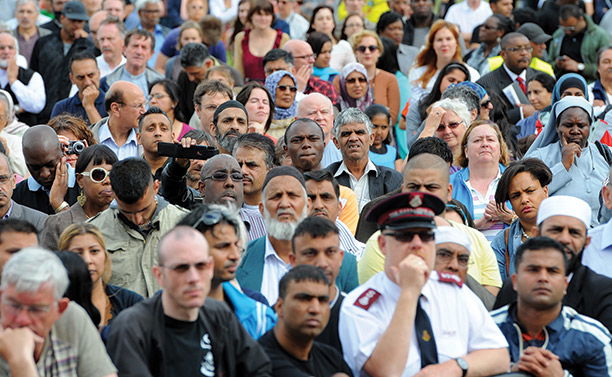 British politicians are fond of hailing tolerance as a national virtue at times of exceptional intolerance. In 2006, in the post-9/11 atmosphere of religious tension and concerns about rising immigration, the Chancellor of the Exchequer Gordon Brown called on Labour supporters to embrace patriotism, describing the union flag as a 'British symbol of unity, tolerance and inclusion'. In 2007 David Cameron called for the 'doctrine of multiculturalism' to be replaced by a more unified Britishness, 'a common culture defined by pluralism and tolerance'. In a speech later that year to mark the bicentenary of the abolition of slavery, the culture minister David Lammy said: 'We need to explain to the young why tolerance, why freedom and why human rights are so important and how we arrived at this place today.'
These politicians are promoting a teleological narrative of tolerance, which begins in 17th-century Nonconformist resistance to persecution and culminates in modern religious liberty. This narrative is largely a Victorian invention. In the midst of the Puritan revival, the resurrection of the reputation of Oliver Cromwell and mass immigration, the late 19th century saw the construction of a patriotic genealogy of tolerance with its origins in the Civil Wars. As fascism swept across Europe in the early 20th century, the recovery of a tolerant past became ever more urgent: the 1930s saw the publication of three seminal works on the development of religious liberty, by W.K. Jordan, William Haller and A.S.P. Woodhouse.