Toads: The Biochemistry of the Witches' Cauldron
Andrew Allen describes how the toad owes its relationship with witchcraft to the virulent poisons that its warty skin produces.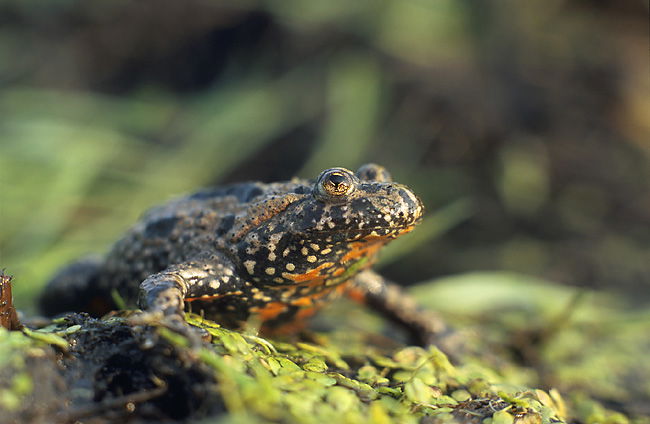 Many and tangled are the threads that connect the lives of animals to the mythologies and history of men. Perhaps the most interesting is the thread that runs from the evolutionary biology of the toad to the cauldron and broomstick flights of the medieval witch.
The trail can first be detected millions of years ago, when the first frogs and toads were evolving, and history did not yet exist. The ancestral amphibians had crawled out of the meres into the swamps, protected from the desiccating air by their fish scales, and walking clumsily on modified fins. But these pioneers were only half-free of the water, and carried with them, always, an evolutionary millstone: each year they must return to the water to lay their eggs. So as not to carry this millstone too far, many amphibians remained close to the pools of their birth, living in moist and dark places.