Swinging Sixties: The Abolition of Capital Punishment
Liz Homans looks back over the long campaign to remove the death penalty from the statute book in Britain.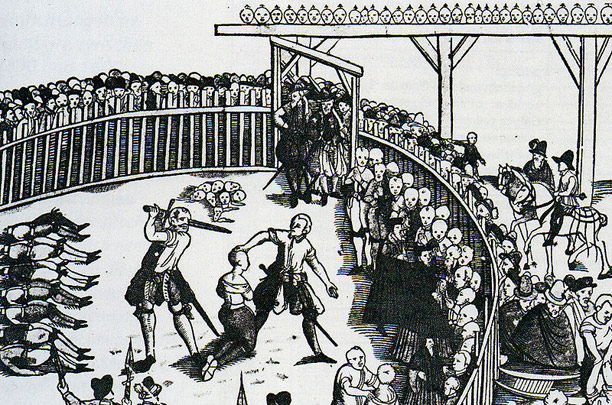 At 8am on August 13th, 1964, Peter Allen and Gwynne Evans were hanged – Evans at Strangeways in Manchester, Allen at Walton Prison in Liverpool. They were the respective hangmen's last jobs. The following year Parliament voted to abolish the death penalty. This reform is often seen as emblematic of the 1960s, part of a shift towards a more 'permissive' society. However, the abolition of capital punishment did not reflect any sea change in public opinion, which remained firmly opposed to abolition. For abolitionists, the vote had nothing to do with any permissive society; it was the successful end of a long, long campaign.
From 1861 onwards only four crimes by civilians were still punishable by death in Britain: murder, treason, piracy with violence, and arson in government dockyards and arsenals. In practice  murder was the only crime for which the death penalty was imposed. The judge had no choice but to pass a death sentence on a convicted murderer, reflecting the concept that 'every murderer forfeits his life because he has taken another's.' Because it was recognized that murders varied greatly and were viewed accordingly by public opinion, many murderers were reprieved by the Home Secretary exercising the royal prerogative of mercy. This state of affairs remained unchanged until 1957.