Taylor Downing and Andrew Johnston seek the truth behind the legend of the Spitfire.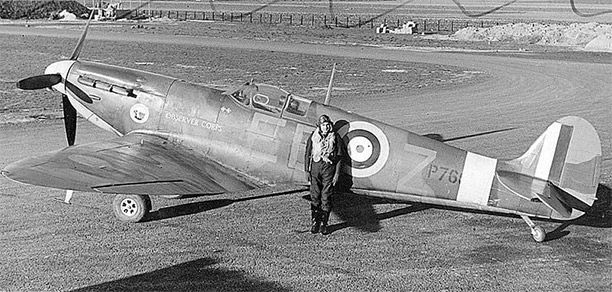 'One day a Spitfire landed on the airfield and taxied over to our hangar. We all rushed over to this thing and walked round it, stroked it, sat in it. I know I fell a bit in love with this aeroplane – it was beautiful. You weren't just sitting in it, you were part of it. That was the beauty of the thing. If you wanted to turn, you thought about it – and you turned! It was a dream.'
- Bob Doe, Battle of Britain ace, on the first time he saw a Spitfire.
Of the many controversies that still rage around the Battle of Britain, no debate excites more passion than the perennial question, was the Spitfire a better fighter than the Hurricane? The Spitfire is always presented as a 'star', as a 'flying legend'. But was it really as good as everybody claims? The months in 1940 between the fall of France and the beginning of the blitz on Britain's cities became known as 'Spitfire Summer', implying that the aircraft was the determining factor during Britain's life and death struggle. But some believe that the Spitfire's companion, the trusty Hurricane, was actually the better aircraft.  The records show that it did shoot down more German aircraft than its legendary rival. One thing is certain: had the RAF not possessed sufficient numbers of both Spitfires and Hurricanes in the summer of 1940, it would have fought the Battle of Britain largely equipped with fabric-covered biplanes – and would almost certainly have lost.