Anthony Johnson argues that an accurate interpretation of the great monument rests in the sophisticated geometric principles employed by its Neolithic surveyors.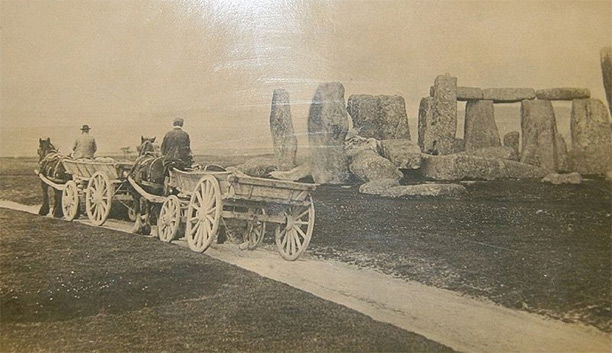 In March 2008 archaeologists excavated at Stonehenge for the first time in over forty years. The results of the excavation will hopefully throw new light on the origins of the little understood early bluestone structure. This was dismantled before the iconic monument, the remains of which we are familiar with today, was raised around 2,500 BC. These are the first 'internet age' Stonehenge excavations in an era where speculation, elaborate sightline theories and academic research have become entangled in the popular imagination. The time is long overdue for archaeologists to redress the balance.
Where so much confusion abounds, what do we really know, and how can we work towards the truth? One test is to ask whether the total body of evidence can be assessed to sustain any single theory, and if so whether the substance of the argument can ever be supported by material proof. Those that cannot have no real authority.
The story of Stonehenge is contained in more than the visible structure. A host of buried details reflect its protracted use and modification, from the simple earth-and-timber structure built shortly after 3000 bc, to the enigmatic 'Y and Z Holes' created well over a thousand years later. Any interpretations that ignore the inconvenient, or the hidden features below the turf, compel archaeologists and the majority of Stonehenge theorists to part company.