Smoking in the First World War
Chris Wrigley explores the hugely beneficial impact of the First World War on the British tobacco industry and looks at how smoking became an approved symbol of comradeship and patriotism.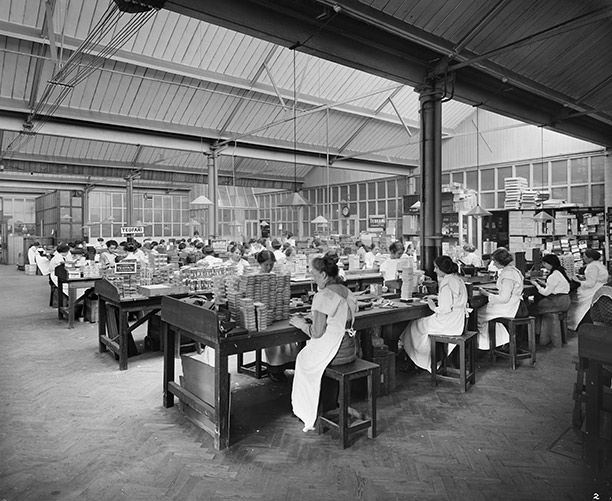 The trade journal Tobacco, in an editorial of October 1914, claimed that 'it might almost be said that a man in the firing line first thinks of his cartridges and the very next thing he seems to worry about is ammunition for his pipe. The pipe itself is only less precious than the rifle'. While frontline troops were probably more concerned with lack of regular food or effective footwear to cope with the often waterlogged trenches, nevertheless tobacco and cigarettes were highly valued comforts.

British soldiers and sailors smoked 1,000 tons of cigarettes and 700 tons of pipe tobacco in 1915. The tobacco trade journals quoted from an article in the Lancet:
We may surely brush aside much prejudice against the use of tobacco when we consider what a source of comfort it is to the soldier and sailor engaged in a nerve-wracking campaign … There can indeed be little doubt that tobacco fills an important place in the psycho-physiological affairs of the human race.
For those wishing the troops well cigarettes were gifts of appreciation and, from family, of love. A newspaper report from Southampton dated August 24th, 1914 commented: