Sir Walter Ralegh: Cloaked in Mystery
Mathew Lyons finds stimulation in an allusive article on Sir Walter Ralegh, first published in History Today in 1998.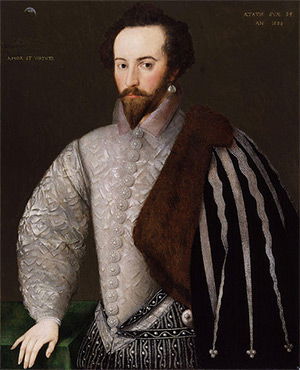 Sir Walter Ralegh did not have a good 20th century. As Robert Lawson-Peebles' excellent 1998 article illustrates, but does not quite say, the man – whose heroic persona was so well fashioned it could shine through every era since that in which he made his name – has struggled to find an identity fit for the modern age.
This may in part be due to a kind of exhaustion: the narratives with which he has been most associated shared an expansive views of England's destiny, whether in terms of its imperial ambition or, as among the parliamentarians and radicals of the 17th century, of its providential role in history. These ideas of England are not mutually exclusive; but they are not synonymous either. If such visions were Ralegh's only gift to us, then it is no surprise that his iconography should seem stale and jaded: they belong firmly in our past.