Winston Churchill's four-year quest to sink Hitler's capital ship Tirpitz saw Allied airmen and sailors run risks that would be hard to justify today.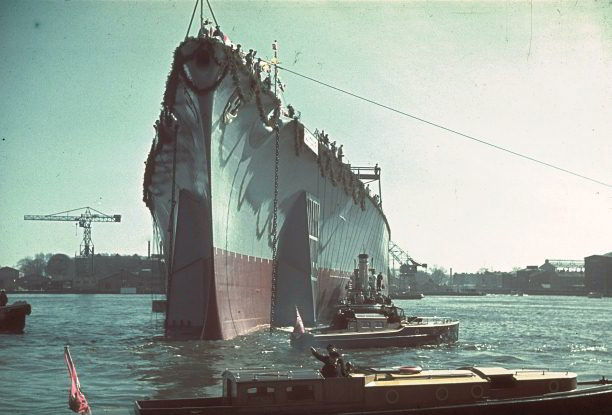 The shortest memorandum in the vast output of instructions, queries and exhortations generated by Winston Churchill during the Second World War is only three words long: 'Where is TIRPITZ?' he demanded of the First Sea Lord, Sir Dudley Pound, on December 14th, 1942. The answer was that she was tucked up safely in a fjord near Trondheim as her crew hung bunting in the messes in preparation for another Christmas of inactivity.
Of all Hitler's capital ships Tirpitz cost most and did least. Yet her existence seemed to haunt Churchill's imagination and his desire to see the 'Beast', as he tellingly called her, sunk or at least disabled bordered on the obsessive. As long as she was afloat the prime minister bombarded admirals and air marshals with demands for action, emphasising that he was prepared to pay a high price to achieve her destruction. 'The crippling of this ship would alter the entire face of the naval war and … the loss of 100 machines or 500 airmen would be well compensated for,' he declared in another missive to Pound.
This was quite a claim. Could one battleship – a lonely singleton in the Kriegsmarine's surface fleet after the sinking of her sister ship Bismarck – really exercise such influence on Allied naval strategy? The answer is that she could and did. Whether she should have been allowed to do so is another matter.