Shakespeare and the Forgotten Heroes
Patricia Pierce finds out about the two men responsible for publishing Shakespeare's First Folio.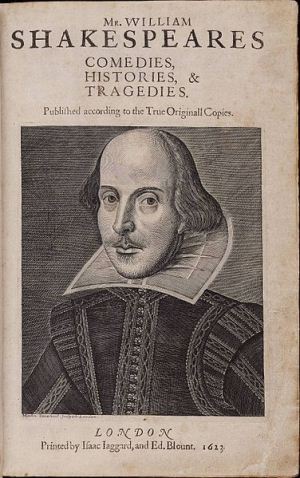 One bright spring day in the City of London, I looked for a place to have my sandwich, while undertaking research at the Corporation's Guildhall Record Office and Library. Tucked away beside and almost behind the medieval stone Guildhall was a small park. There stood a monument topped by a granite bust of William Shakespeare, encircled by benches and greenery. The monument commemorated John Heminges (bap. 1556–1630) and Henry Condell (c. 1576–1627), Shakespeare's good friends, fellow actors, and among his co-partners at the Globe and Blackfriars playhouses. They proved friends in life and beyond death, for they took it upon themselves to compile the First Folio, and publish it in 1623, seven years after the playwright's death.