Sex and the Automobile in the Jazz Age
'Brothels on wheels' thundered the moralists but Peter Ling argues the advent of mass motoring in the 1920s was only one of the changes in social and group relationships that made easier the pursuit of carnal desire.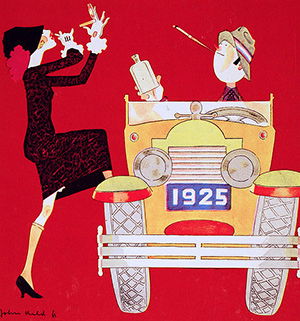 Thanks to the richness of the new recording media of film, phonograph, and glossy magazine, the imagery of the 1920s remains deeply etched on the popular memory. Like the 1960s, the 1920s are remembered as 'teenage' years in which an older generation said: 'Thou shalt not' and youth replied: 'I will!' Youth itself was one essential element in the iconography of the decade. When not dancing or kissing, the carefree flapper and her boyfriend were commonly depicted seated in an automobile, for the motor car was another key symbol of the so-called 'Jazz Age'.