What is the soul, where does it come from and where does it go when we die? Such questions have continued to fascinate since the early modern period, and have resulted in surprisingly creative answers.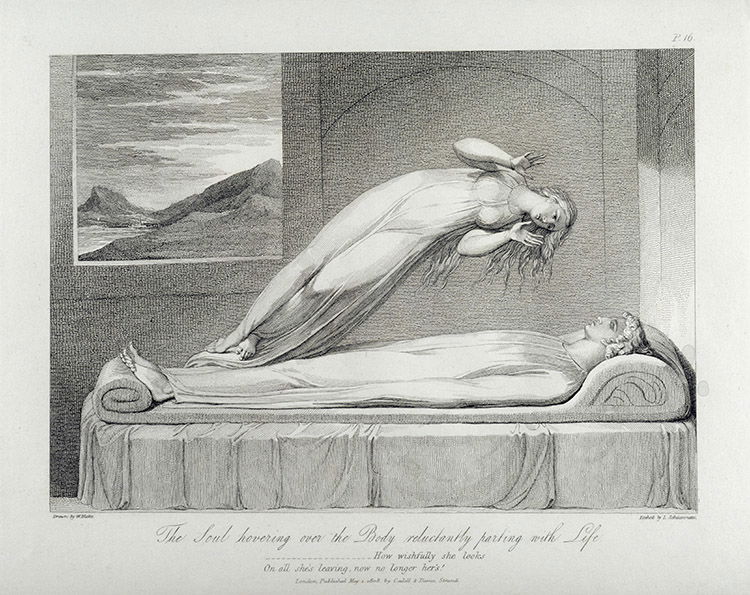 Some time before 1623 a dying man of 60, questioned on his deathbed about his Christian faith, described the soul as 'a great bone in his body', which, 'after he was dead … if he had done well' would be 'put into a pleasant green meadow'. This kind of belief was probably more common than educated Christians of the time suspected, yet they, too, speculated as to the nature of the soul and its relationship with the human body. 
What was the soul? How did it get into the body of a foetus? How did it leave the body of a dying person? And where was it located in the human body, in the time, long or short, between gestation and death? The poet John Donne and the explorer Walter Ralegh speculated at length as to whether the soul of a newborn baby had come in a direct line from Adam or if it had been separately infused by God around 40 days after conception. The chief candidates for the 'location of the soul' were the heart or the brain. Most people also agreed that the body and soul were joined by a fine, hot vapour of blood known as the 'vital spirits'. These rose through the body, from the liver to the heart, and were processed into their most rarefied state by a complex of veins and arteries at the base of the brain, known as the rete mirable, or 'wonderful net'. In locating the soul, most accepted that it was closely bound up with the breath and the blood, implicitly admitting that the earthly soul could be a quantity as well as an entity.