Richard Trevithick's First Steam Carriage
The 'puffing devil', the first passenger-carrying vehicle powered by steam, made its debut on a road outside Redruth in Cornwall on December 24th, 1801.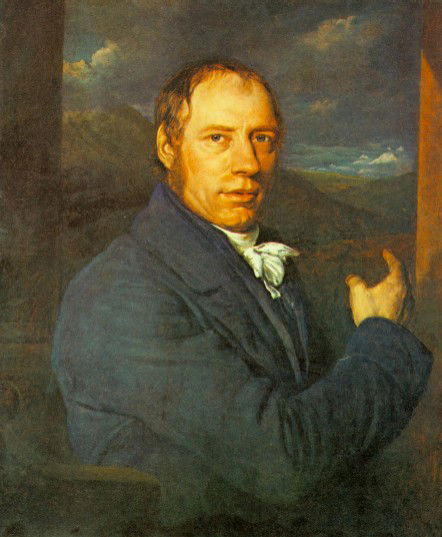 The 'puffing devil' or 'Captain Dick's puffer', the first passenger-carrying vehicle powered by steam, made its debut on a road outside Redruth in Cornwall on the nineteenth century's first Christmas Eve. Cornish mine managers were known as captains and Captain Dick was the prodigious thirty-year-old inventor Richard Trevithick. The 'giant of steam' in more senses than one – he was a big man and a formidable wrestler – he grew up near Redruth. As a schoolboy, his ability to solve sums rapidly using the 'wrong' methods irritated his schoolmaster, who thought far more slowly, and he soon followed his father as a mine engineer.
The idea of using steam to draw a wheeled road vehicle had already been suggested to James Watt, and although he sketched one (which Anthony Burton, Trevithick's biographer, describes as looking like a mobile garden shed), he dismissed it as a nonsense. His associate William Murdock, who moved to Redruth to install mine engines, built a three-wheeler in 1786 and road-tested it late one night, to the horror of a local clergyman who thought he was seeing the Evil One in person. Watt still considered high-pressure steam too dangerous and Murdock deferred to him. Instead he succeeded in lighting his home with coal gas in 1792.
Watt's patent ran out at the end of the decade, which set rival engineers free. Richard Trevithick's engine was cast at Harvey's foundry in Hayle and assembled at a blacksmith's shop near Redruth. A cooper named Stephen Williams was there that Christmas Eve when Captain Dick got up steam in the road outside, and he and six or seven others jumped up on the engine. 'Twas a stiffish hill going from the Weith up to Camborne Beacon,' he remembered, 'but she went off like a little bird. When she had gone about a quarter of a mile, there was a roughish piece of road covered with loose stones; she didn't go quite so fast, and as it was flood of rain and we were very squeezed together, I jumped off. She was going faster than I could walk, and went on up the hill about a quarter or half a mile farther, when they turned her and came back again to the shop.' A few days later, unfortunately, the engine caught fire and was destroyed. Trevithick designed another, which made several runs in London, but he failed to raise financing for more vehicles.
Impetuous, reckless and eternally hopeful, Trevithick was always so bursting with new ideas that he failed to carry projects patiently through and turned eagerly away to fresh challenges. In 1804, as engineer at the Penydarren iron works at Merthyr Tydfil, he ran a steam engine on a railway. Hauling five wagons, ten tons of iron and seventy men, it travelled more than nine miles at an average speed of about 5mph. It won a 500-guinea bet for Samuel Homfray, the ironmaster, and was the direct ancestor of the great steam railway locomotives of the coming age. In 1808 Trevithick's 'Catch-me-who-can' locomotive ran round and round a circular track at 12mph on open ground in London where Euston Square is now. Rdes were offered to courageous bystanders at a shilling a head until a rail broke and the machine fell over.
Trevithick turned to other projects, including an attempt to build a tunnel under the Thames at Rotherhithe. Almost nothing went right and he and his wife and children were reduced to near destitution. In 1816 he sailed for Peru, to install his engines in the silver mines, but the war of independence broke out and South American patriots began destroying his machines. After years of ups and downs, in 1826 he went to Costa Rica, where he proposed to build a railway from the Atlantic across to the Pacific. He was broke and close to starving when he was rescued by Robert Stephenson, who paid for his voyage home to Falmouth. His last years were spent in poverty and disappointment and he died at the Bull Inn in Dartford, Kent, in 1833, aged sixty-two.