Managing political enemies through forced exile and penal colonisation.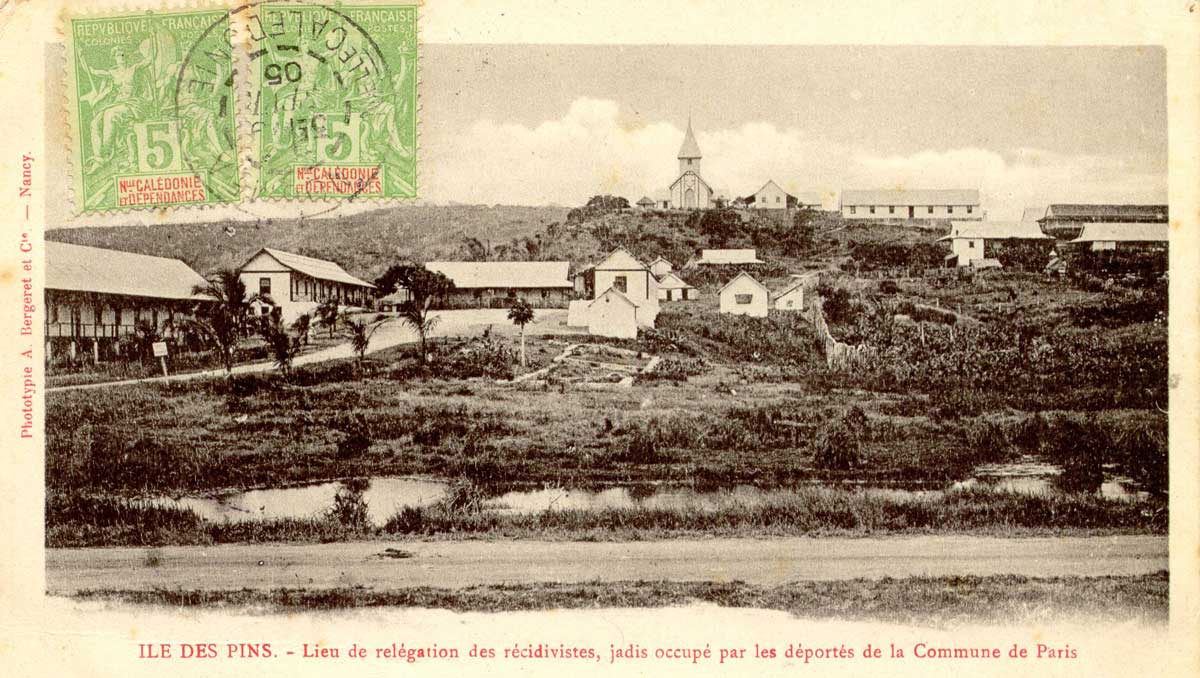 In Exiles William Atkins follows in the footsteps of three 19th-century dissidents sent overseas for their political activities. They were the French anarchist Louise Michel, who was transported to France's penal colony of New Caledonia in the South Pacific after the suppression of the revolutionary Paris Commune in 1871; Prince Dinuzulu kaCetshwayo, confined by the British to the Atlantic colony of St Helena following the 1879 invasion of Northwest Zululand; and the Ukrainian revolutionary Lev Shternberg, sent to Sakhalin Island in the Russian Far East in 1889 because of his membership of the proscribed anti-tsarist organisation Narodnaya Volya ('the People's Will'). Exiles masterfully weaves together the stories of these figures with the broader history of penal colonisation.
Published a few months after a third and final referendum in New Caledonia rejected independence from France, I read the book at a time when Russia was at war with Ukraine, as intense debate surfaced once again about how best to manage refugees and asylum seekers in Britain (send them to Rwanda?) and voters in France, including its former colonies, went to the polls. As an extended imagining of what it means to have a home, published for an audience that has experienced the immobilisation engendered by a series of pandemic lockdowns, rarely has a book – engaging with issues around forced removal, displacement, freedom, solidarity and belonging – been more timely.
As Atkins is at pains to stress, Louise Michel, Dinuzulu kaCetshwayo and Lev Shternberg were far from ordinary exiles. They were members of the educated elite and led remarkable lives. This means that, unlike the great mass of convicts and prisoners sent to penal colonies and settlements during the 19th century, they generated voluminous archives, including photographs, sketches and their own writings. These sources enable Atkins to draw some cautious insights into the experiences of the unknown thousands of exiles (millions, if we include Russia and the USSR) whose lives are more difficult to access. 
Louise Michel, surrounded by her cats and clothed in black, established a socialist school and, among other initiatives, undertook one of the first western studies of New Caledonia's Indigenous Kanak people, before eventually returning to her beloved mother in France, embracing anarchy and being rewarded with another prison sentence. Dinuzulu kaCetshwayo lived in relative luxury on St Helena, surrounded by an ever-changing entourage. He spent seven years on the island before returning to Natal (and further exile to an inland homestead). An elderly descendent, Princess Dinuzulu, still lives on St Helena today. Having taken his exile as an opportunity to study the Indigenous Nivkhs in Sakhalin, Lev Shternberg became a pioneer and professor in the new discipline of Anthropology (and friend of the better-known Franz Boas) in late imperial and early Soviet Russia. Alongside their exile, we learn of their solidarities with other social groups and communities; Louise Michel made friends with Algerian exiles and embarked on a lecture tour in North Africa later in life; Shternberg worked extensively among Sakhalin's Indigenous populations. 
Though their stories are disparate, thematic threads hold the narratives together. These include explication of how forced removals were used as tools of governance and the management of political enemies by the powers concerned (in these cases France, Britain and Russia). New Caledonia and Sakhalin shared similar systems of convict organisation and categorisation, while St Helena was a different kind of exile – in some ways replicating the treatment of its more famous earlier prisoner, Napoleon Bonaparte. The protagonists of this book move between different sites of confinement, including prisons and penal colonies, which became spaces of political education and even personal transformation. Ultimately, displacement caused 'nostalgia' for what had been left behind, a longing that in Siberia was called 'Sakhalin fever'.
Atkins is candid about his belief that emulating the travels of his protagonists will help him feel empathy with them. And so we learn of his experiences of uncanny physical symptoms of displacement and his fears about his father's health. Among other journeys, he goes into one of the world's rarest tropical forests, the Dry Forest of New Caledonia, where he explores Michel's work and interests; visits HMP Jamestown and dwells upon the fate of the 24,000 'liberated Africans' settled in St Helena following the abolition of the slave trade in 1807; and talks to the descendants of Korean immigrants who got stuck in Sakhalin during the Soviet era. History emerges, layer by layer, as the author describes how penal colonies in New Caledonia have been repurposed as different kinds of dumping grounds for the homeless and addicts. Atkins offers a wry observation that the discovery of the best preserved slave remains in the world came during the construction of an airport in St Helena, though many of the projected international connections have been disrupted due to unanticipated crosswinds over the runway. Global connection has its limitations; this is as true now as it was over a century ago.
There is much to remember and admire in this book. The French honorary consul in St Helena owns a dog called Papillon (Devil's Island, anyone?); Lev Shternberg was the first westerner to learn the Nivkh language; a present-day French refugee boat is called Louise Michel; another famous exile (to Guernsey) Victor Hugo was said to have been Louise Michel's lover. As Hugo put it: 'Life is exile, exile is life.' 
Exiles: Three Island Journals
William Atkins
Faber 320pp £20
Buy from bookshop.org (affiliate link)
Clare Anderson is Professor of History and Director of the Leicester Institute for Advanced Studies at the University of Leicester and the author of Convicts: A Global History (Cambridge University Press, 2022).