Recognising the Chartists
British democracy owes a debt to the country's first civil rights movement, says Malcolm Chase.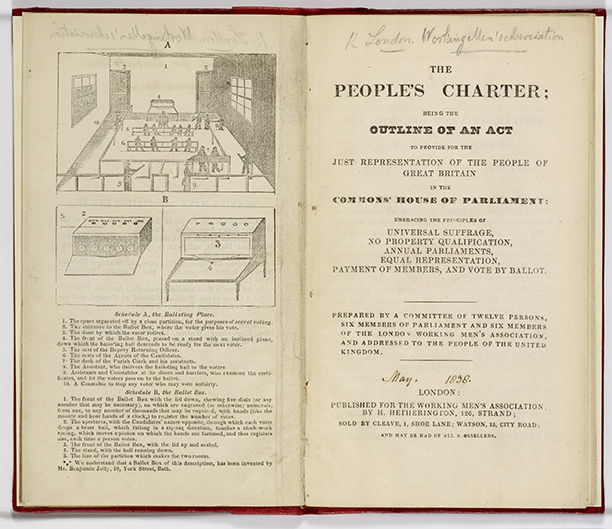 Earlier this year 77 MPs, from across all parties, signed a House of Commons Early Day Motion marking the 175th anniversary of the publication of the People's Charter, the 'blue print for our Parliamentary democracy'. A permanent exhibition on Chartism is being developed within the Houses of Parliament.
Chartists believed a radical reform of the political system was the only peaceable way to deal with issues of economic and social injustice that arose in the wake of the Industrial Revolution. Designed to complete the process of reform begun by Magna Carta in 1215, the 1838 Charter made six demands: universal male suffrage; a salary for every MP; no property qualification for MPs; election by secret ballot; equal sizing of constituencies; and annual parliaments.
It is a modest-looking document, presented as a draft parliamentary bill. However by early 1839 it had given its name to a mass movement that dominated British domestic politics until 1848.