Rabindranath Tagore and the Indian Renaissance
'Now the door has opened.../ ... none shall be turned away/ from the shore of this vast sea of humanity/that is India', wrote Tagore, the poet and cultural nationalist, whose poem was to be echoed in India's national anthem.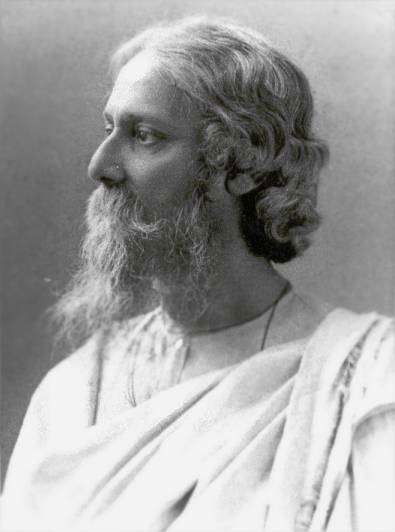 The stereotype of 'the Unchanging East' obscures more than it explains. Yet, equally unhelpful in the Asian context is the Victorian concept of Progress or in our own day Development (they are much the same) envisaging an onward evolution towards an 'advanced' material culture. This error was perceived long ago by an Indian thinker when he wrote:
You have to judge progress according to its aim. A railway train makes its progress towards the terminus station – it is a movement. But a full grown tree has no definite movement of that kind. Its progress is the inward progress of life. It lives, with its aspiration towards light tingling in its leaves and creeping in its silent sap.
The writer was, perhaps, India's greatest son in modern times: Rabindranath Tagore. Yet he never saw himself as belonging exclusively to India. He identified most with his native Bengal, and ultimately with all mankind. His family background seems at first to demonstrate just that adaptability to change which we associate with modernisation. The poet, like his father, moved beyond such an induced response to the environment, searching for universal answers to the problems of an India stirring and restless under the grip of British Imperialism.