Putting Richard III On Trial
Stephen Cooper and Ashley Cooper consider how the deeds of Richard III, still controversial today, were judged by his contemporaries.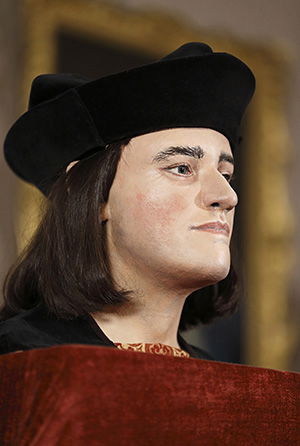 It is time to take a fresh look at Richard III, following his rediscovery in Leicester. A reconstructed version of his head was shown in The King in the Car Park (Channel 4, February 27th, 2013). On August 15th, High Court granted permission to the Plantagenet Alliance (a group of collateral descendants of Richard III) to bring a judicial review as to where the king should be reburied and this will now be heard on November 26th. But historians may feel that the truly important question is not what the king looked like, or where he should be buried, but what he did in his lifetime. The discovery in 1934 of the Italian scholar and friar Domenico Mancini's account of events in London in 1483 might have provided an answer; but it was not one that favoured Richard and controversy still reigns.