Public Opinion and the Second Anglo-Dutch War, 1664-1667
During the 17th century commercial and colonial interests embittered Anglo-Dutch relations. In both camps, writes C.R. Boxer, journalists and pamphleteers helped to keep the feud alive.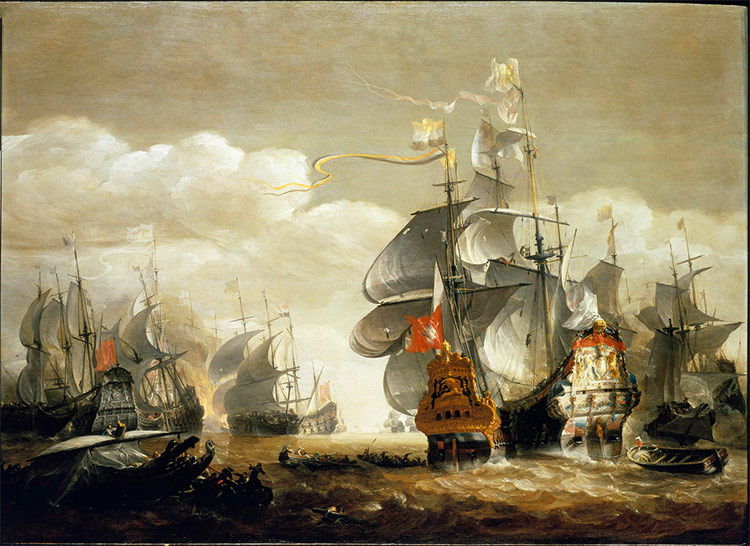 The causes of the tension which prevailed for most of the 17th century between the two Protestant powers on opposite sides of the North Sea were many and varied. Among the most important and persistent were the disputes over the 'Great Fishery', the struggle for the cloth markets, competition for the Muscovy trade, rivalry in the colonial world from Manhattan to the Moluccas, and arguments over the definition of contraband and the freedom of the seas.
To take the last point first, as the greatest seaborne carriers of the world for over a century, the Dutch early formulated their determination to uphold the principle of 'free ship, free goods'. In 1608 the Provincial States of Holland passed a secret resolution that they would never 'in whole or in part, directly or indirectly, withdraw, surrender, or renounce the freedom of the seas, everywhere and in all regions of the world'.