Pope Benedict XVI: A Good Resignation
The Pope's resignation shows that the papacy is actually in a stronger position than it has been at any other point in its history, argues Alexander Lee.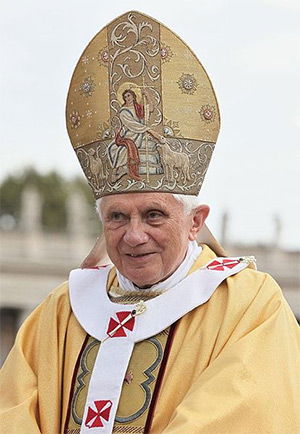 As Richard Nixon found to his cost, the manner in which any leader leaves office is always a good guide to how they themselves will be remembered by posterity. In this respect, popes are usually at an advantage. Death is, after all, the only exit that ensures that everyone will be on your side. But by resigning, Pope Benedict XVI appears to have forsaken the praise heaped upon deceased pontiffs, and to have laid his papacy bare to the harsh judgement of history.
He certainly has reason to be worried. His pontificate has been marred by allegations of sexual abuse, while his efforts at ecumenical dialogue have been undermined by bitter squabbles with other faiths. There is a very real danger that Benedict will live out his days surrounded by a hail of criticism.