Pepys's Marriage to Elizabeth de St Michel
The bride was fifteen and the groom twenty-two, when they married on December 1st, 1655.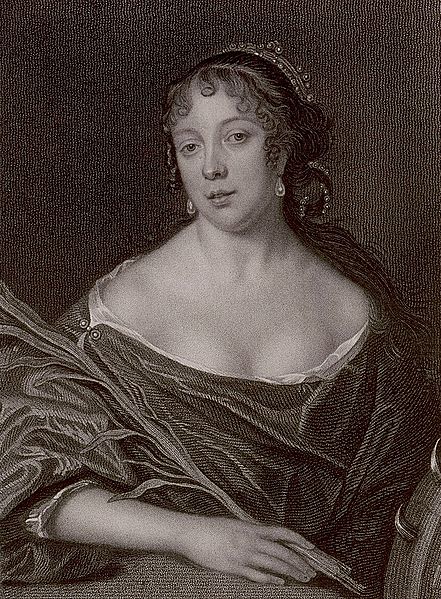 The bride was fifteen, the groom twenty-two, and the church was St Margaret's, Westminster, across the road from the Houses of Parliament. It was a civil ceremony, but there had apparently been a religious ceremony on the previous October 10th, which the couple always celebrated as their real wedding anniversary. Pepys remembered that Elizabeth, who was then only fourteen, had worn a petticoat trimmed with gold lace.
Where and how the pair met is not known, but neither of them had a penny and it was evidently a love match. Pepys was the son of a poor London tailor, but he had relatives higher up the ladder. At the time of the marriage he was working as general dogsbody to a well-placed family connection, Edward Montagu, president of Cromwell's council of state, and living in one cramped room in Montagu's suite in Whitehall.
Elizabeth's father was Alexandre le Marchant de St Michel, of an aristocratic French family, who had at one time served briefly as a gentleman carver in the household of Henrietta Maria, Charles I's queen. Her mother, Dorothea, was a Hampshire country gentleman's daughter and owned land in Devon, where Elizabeth was born, in Bideford in 1640. The family fell on hard times and Pepys, who by contrast was on his way up in the world, would find himself with an alarming number of poor relations on his wife's side, particularly her favourite brother Balty (Balthasar). He kept well clear of her parents, who seem to have looked down on him.
Elizabeth moved unobtrusively into her husband's Whitehall attic, where she dutifully looked after him. She had serious gynaecological problems, Pepys was suffering from a painful kidney stone and genito-urinary difficulties, and sexual relations may not have been satisfactory. Things were so difficult that before long she moved out, and apparently went back to her own family close by in Charing Cross, not returning to her husband in Whitehall until the end of 1657. Pepys hated ever to be reminded of this episode. In August 1658 they moved to a house not far away in Axe Yard, where they could afford a maid named Jane, and two years later to Seething Lane in the City, where Pepys worked at the Navy Office. By that time he had begun keeping his diary, in a shorthand that Elizabeth was unable to read.
As Pepys's fortunes steadily improved, his wife presided over an increasingly affluent household. They had no children – despite a kind offer by Pepys's uncle to father a child on her, which she declined – and plenty of servants. Elizabeth was a good-looking woman of an independent spirit, vivacious and attractive to men, which made her husband, who was himself an enthusiastic serial philanderer, fiercely jealous. She liked flirting and dancing and low-cut dresses, and she had a temper and would tell him off in front of other people, even in his own office.
She would angrily call him a dog and a rogue, but she seems to have remained faithful to him and although they had many blazing rows and sometimes came to blows, they enjoyed singing and reading aloud to each other, playing cards, chatting and gossiping, and going to the theatre. She was only twenty-nine when she died of a fever in their Seething Lane house in 1669 and was buried in St Olave's Church, where a bust of her gazes somewhat sternly across at the pew where her husband always sat. He seems to have missed her badly. He did not marry again and he chose to be buried next to her when his own time came.