Paying Tribute to Patrick Collinson
Anthony Fletcher pays tribute to the great historian of English protestantism, who ventured far and wide in the academic world.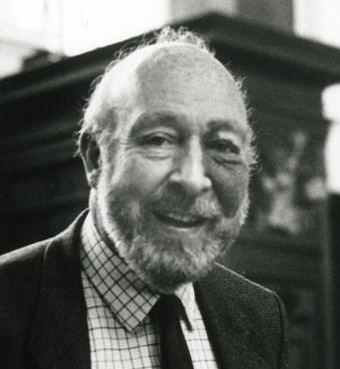 Patrick Collinson, CBE, who died on September 28th at the age of 82, was the most distinguished religious historian of his generation. Adventurous by nature, his career never stood still. Twice he undertook challenging overseas appointments, at the University of Khartoum from 1956 to 1961 and the University of Sydney, where he was Professor of History from 1969 to 1976. He held chairs at the University of Kent at Canterbury from 1976 to1984 and the University of Sheffield from 1984 to 1988, before becoming Regius Professor of Modern History at the University of Cambridge in 1988, a position he held until his retirement in 1996.
Sir John Neale handed Collinson, his cleverest undergraduate student, the most exciting and crucial topic on his Elizabethan research agenda. Puritanism was the 'commodity with which I have made my modest career', Patrick wrote in his memoir, History of a History Man (2009). The Elizabethan Puritan Movement (1967) was his most brilliant scholarly work. Many will prize just as highly The Religion of Protestants (1982). The sheer panache of its conducted tour of the Church in Elizabethan and early Stuart society established Patrick's deeply perceptive understanding of a whole early modern social world.
I learnt, working with him at Sheffield, how Patrick was essentially a team player, with a profound commitment to students and their needs. We were an assertive bunch of colleagues, attached to seminar teaching on experimental courses like 'World Civilisations 900-1900' and on the new directions of British social history. Patrick's wide experience brought shape to this blissful dawn, between the professorial tyranny that went before and the interventionist university management that has followed. He shared our student-centred values and we delighted in his quiet, unassuming leadership.
Patrick's integrity and informality, his infectious and irreverent sense of humour, made him much loved by colleagues and undergraduates alike. At Cambridge he developed a glittering research school. His altruistic pattern of hard work was sweetened by his very happy marriage to Liz Selwyn, the joys of his four children and of his nine grandchildren. He lived life, despite some obstacles, in all its richness.