Bela Menczer describes the various intellectual and artistic personalities who conspired to produce the Exposition Universelle, in Paris, in 1867.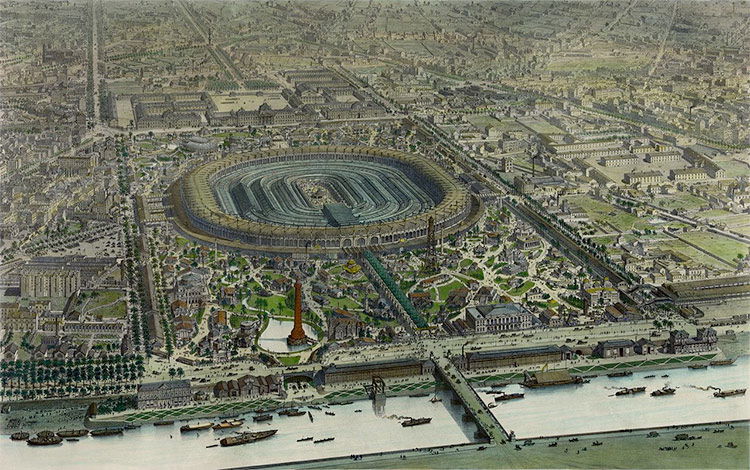 The Exposition Universelle in Paris was perhaps the most frivolous event of the whole century. It was organized by the gravest and most dedicated personality of the nineteenth-century France, Senator Frédéric Le Play, Member of the Académie des Sciences Politiques et Morales, author of many heavy volumes—two of them dealing with English institutions and the religious and moral foundations of English liberty—a pioneer of the science of sociology; and, before this, Professor at the Ecole des Mines, a scientist of world fame, whose discoveries in geology and metallurgy formed the basis of many experiments and changes in industry.
Every now and then, in London, in Germany and Paris itself, the musical successes of the days of the Great Exhibition of 1867 re-appear on the stage: Offenbach's splendid farces La Vie Parisienne, The Grand Duchess of Gerolstein and La Belle Hélene.