Oxford Votes to Save its Bacon
The Oxford by-election of October 1938 became a referendum on the Munich Agreement of the previous month. As such it was watched closely by Roosevelt, Mussolini and Hitler. Christopher Farman describes the event.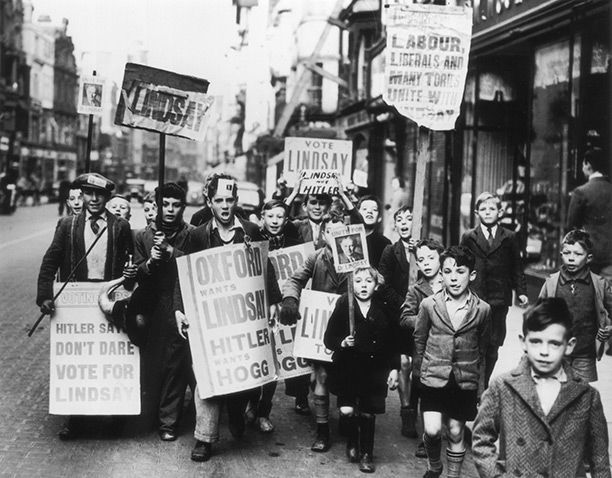 In the early hours of September 30th, 1938, the British prime minister Neville Chamberlain, the French premier Edouard Daladier and the Axis dictators, Hitler and Mussolini, signed the Munich Agreement, requiring Czechoslovakia to hand over its mainly German-speaking border region of the Sudetenland to the Third Reich. Hitler, who had been threatening to go to war over the territory, was now awarded his prize without firing a shot and Chamberlain and Daladier flew home to rapturous receptions.